PingFlow knows your issues…
Your role within the company is to display the company mission & vision by developing the talents of your company.
Resolution of incidents during rituals
Continuous improvement
During the management rituals (SIM, QRQC, SQCD), gemba enables to notice the incidents as close to the shopfloor as possible.
Incidents reporting

Incidents escalation

Action plans posting

Resolution and kaizen
Achievement of objectives
Quality and productivity
Visual management essence is to see at a glance the blockading, incidents and results.
Dynamic KPIs display

Performance gain

Responsiveness in case of drift

Quality and HSE monitoring
…and your management challenges
Digital has advantages to energize team rituals and prioritize time in the shopfloor with teams rather than focusing on reporting information from paper boards. Escalate incidents and manage digital and dynamic action plans!
The solution: ritual SIM, QHSE or SQCD wallboards
PingView is a visual management solution dedicated to operational excellence. Display your key information in real time by connecting your screens to your business solutions. Customize your wallboards with the several widgets available.
Business tools
Database
Webservice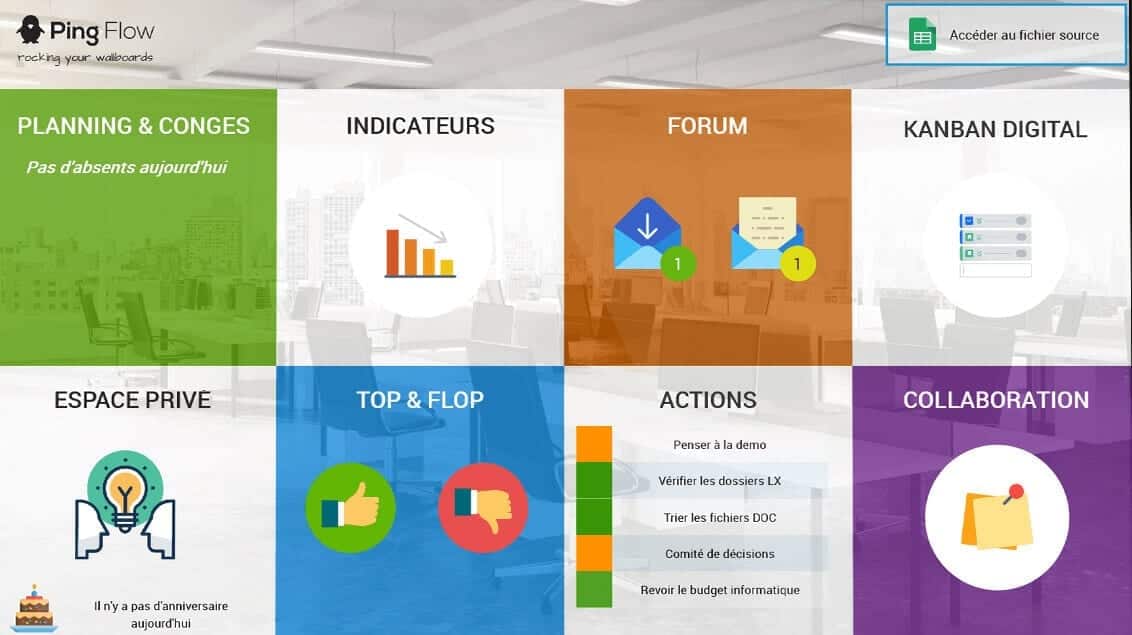 Media & files
Collaborative tools
O365 & Google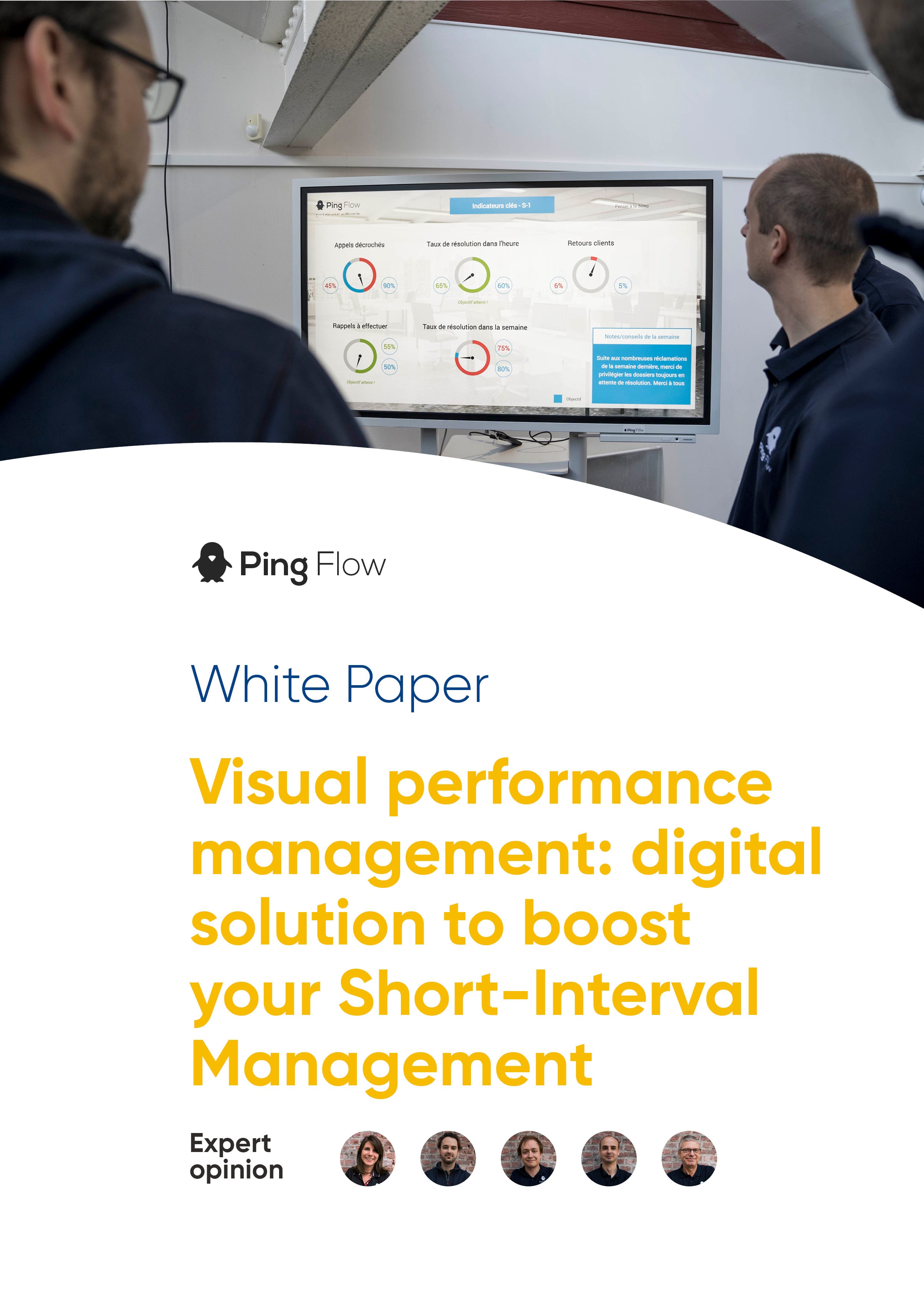 White paper
"Digital will boost your shot-interval management!". Team briefs are essential to unite your team-workers around the company's operational and strategic vision. But times are changing! No more endless meetings where only the manager is an actor. Now it's time for collaboration, collective intelligence and transparent information.
Some QHSE wallboards
Discover our custom wallboards according to specific needs and issues.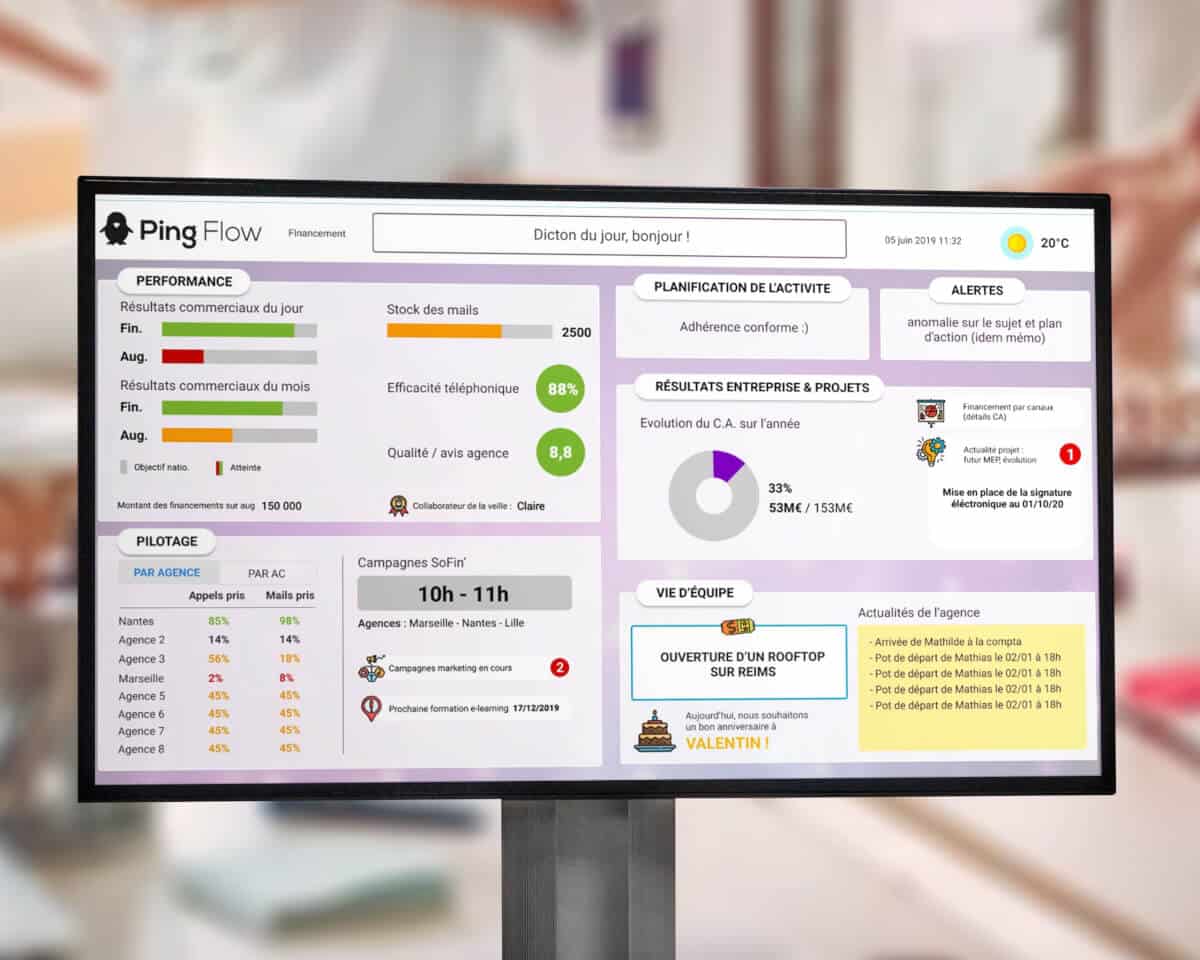 Call center
This wallboard helps boosting the efficiency of a call center, by allowing operators to see the number of incoming / handled calls, the average time spent per call and other useful and motivating indicators.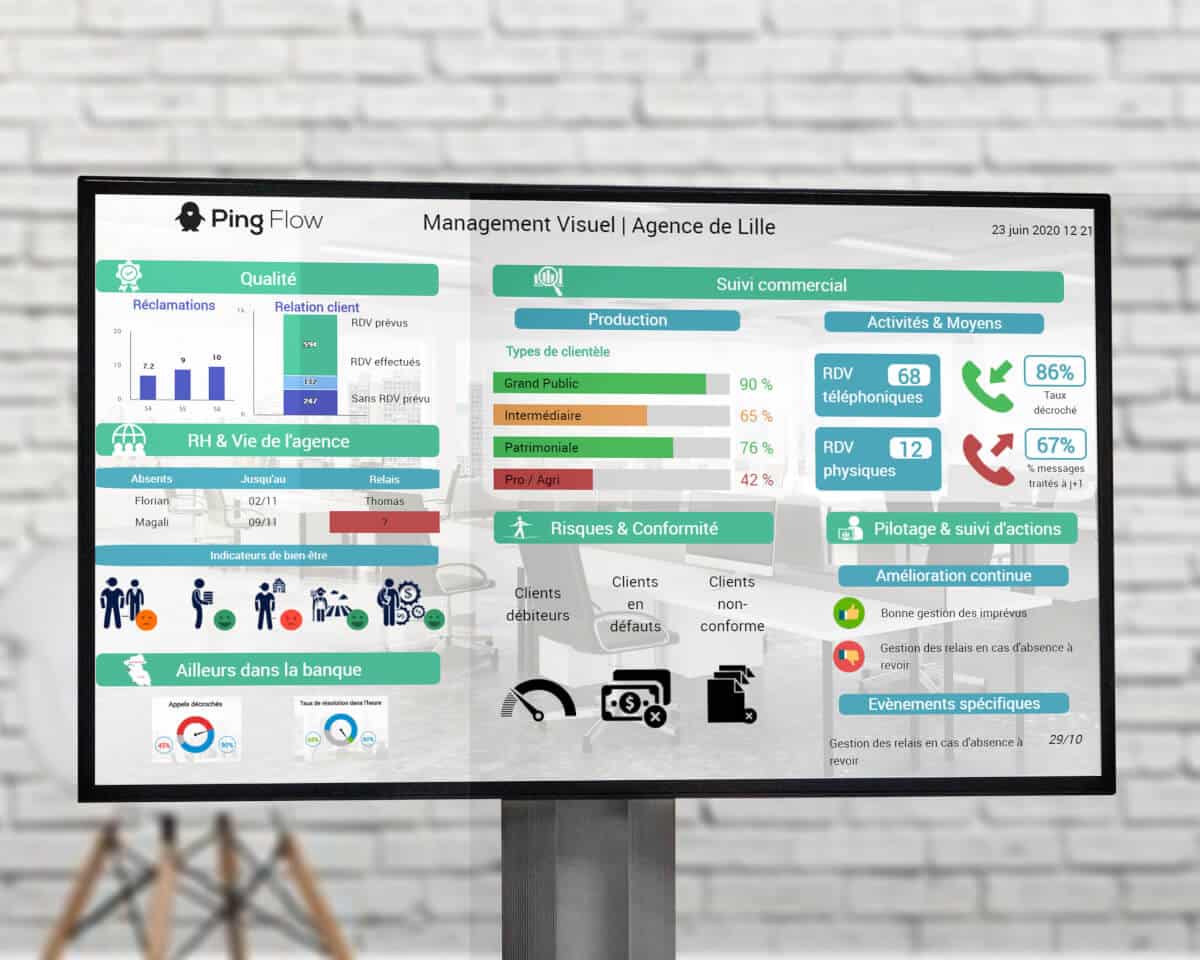 Bank management
This type of wallboard allows to see at a glance the performance of the agency.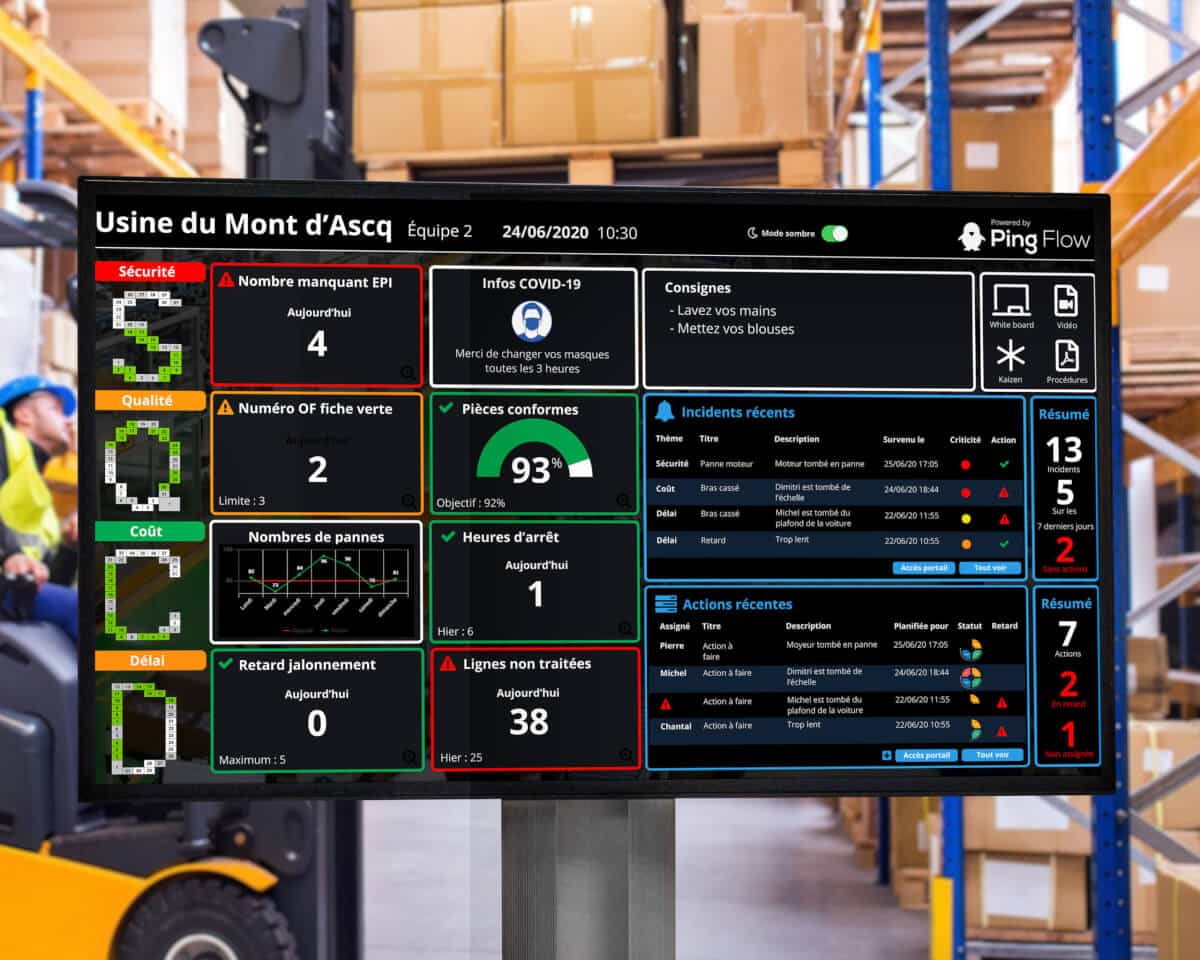 Gembaboard
The Gembaboard allows to report incidents by the operators in industry. At a glance, we can then see the number of incidents reported over the 30 day rolling.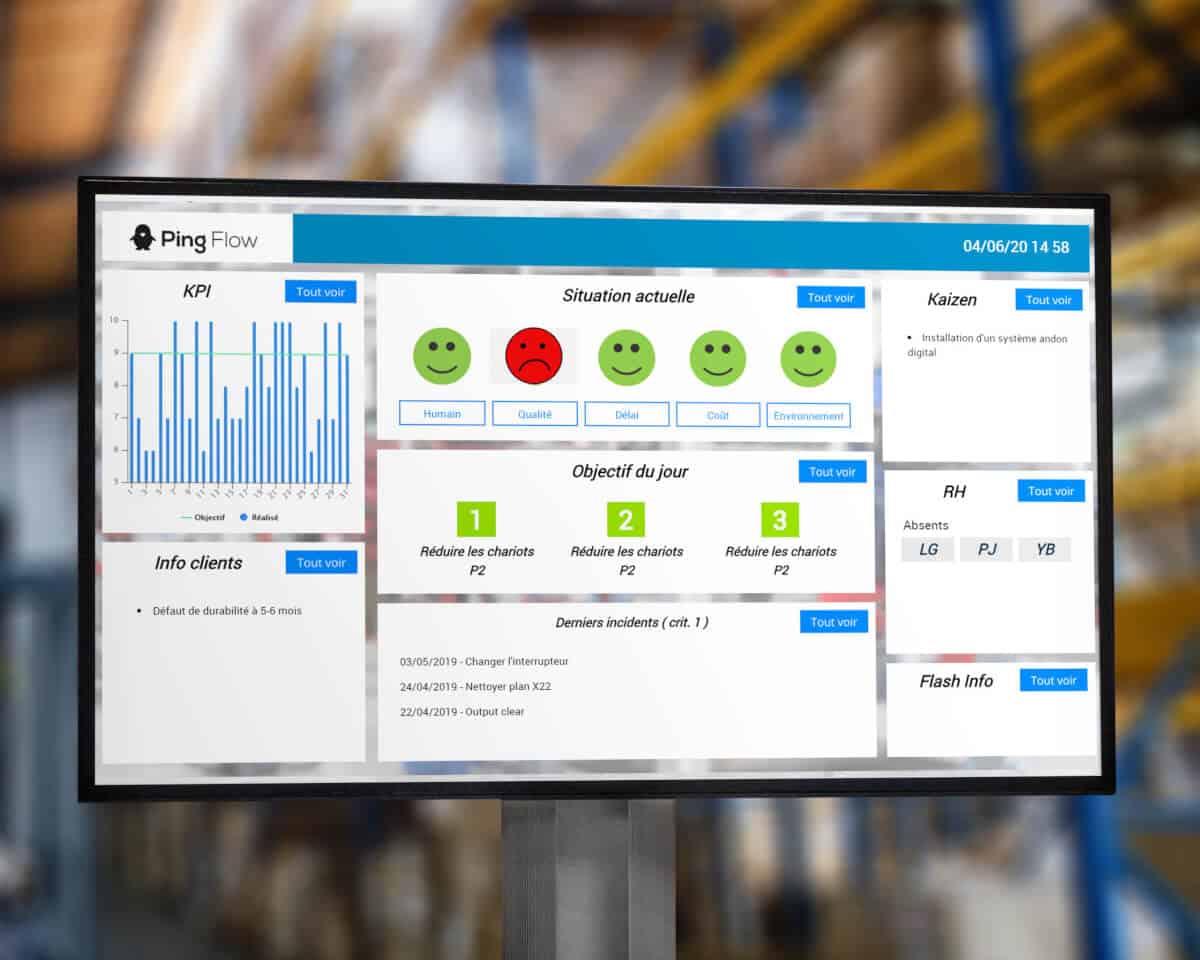 Visual management of performance
This type of wallboard allows to combine the instructions of the day, an overview of the activity (smileys) and custom graphics.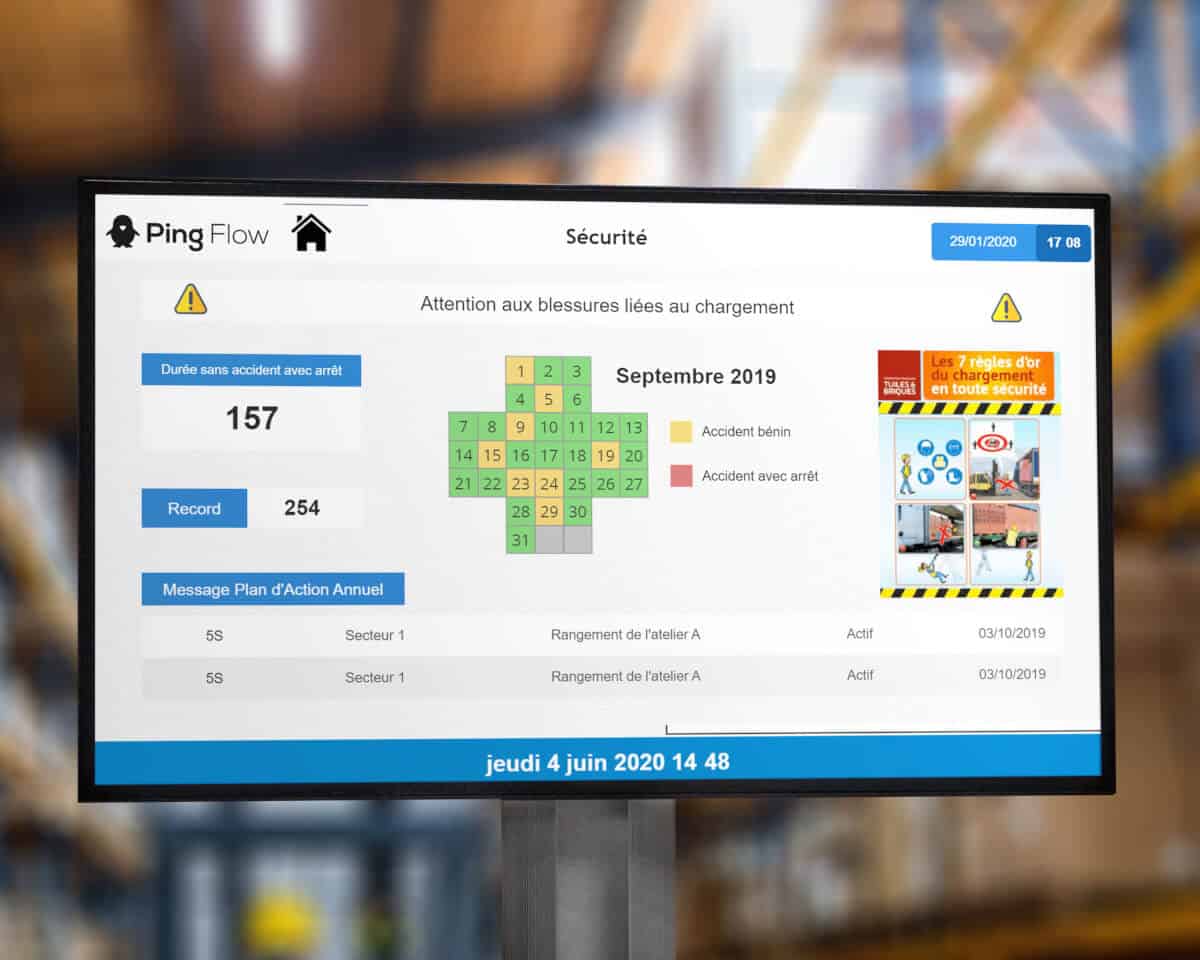 Safety information
This type of wallboard makes it easy to visualize accidents and their types, while passing important instructions.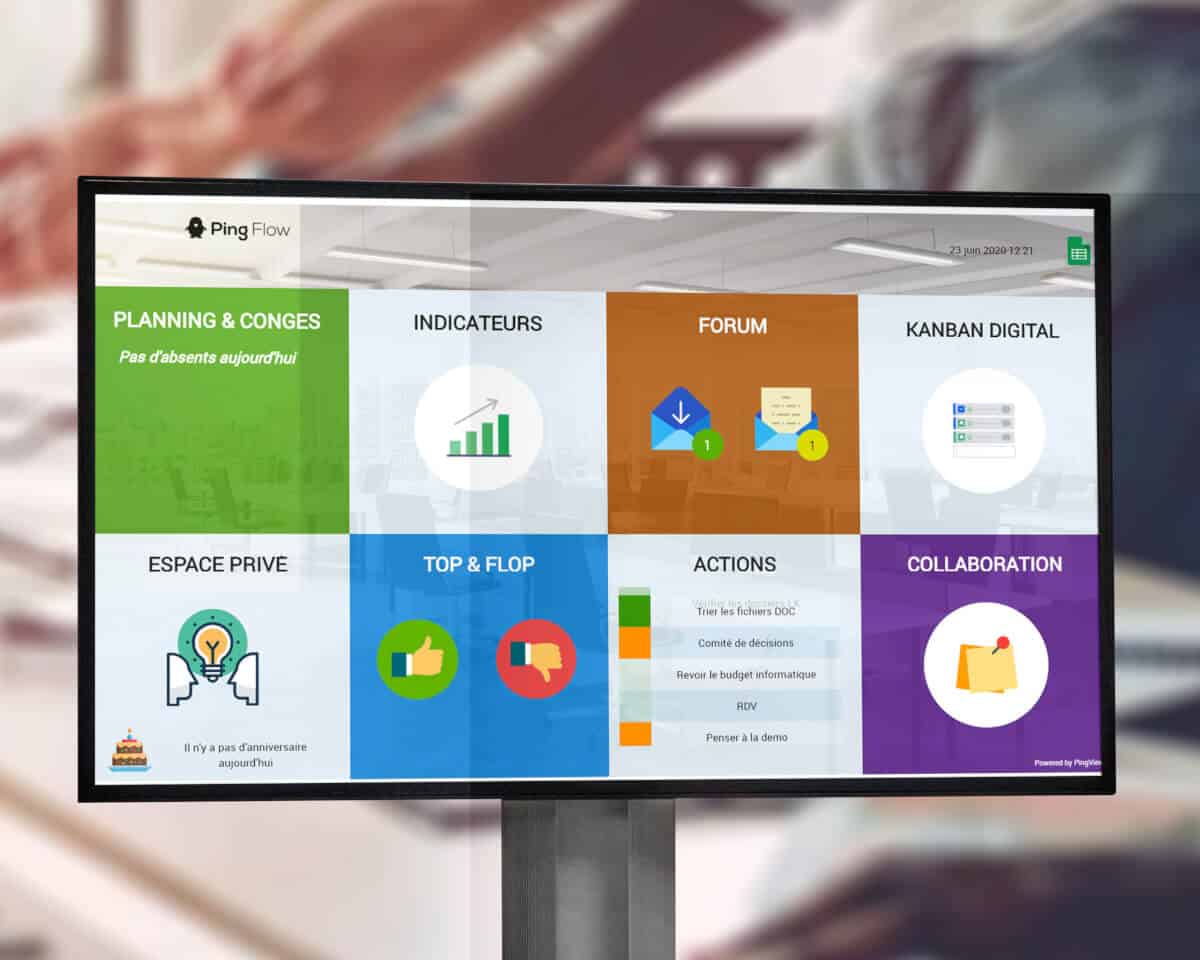 Collaborative (Obeya)
This collaborative wallboard allows teams to have a simplified view on the calendar, tops & flops, everyone's actions, vacations, etc.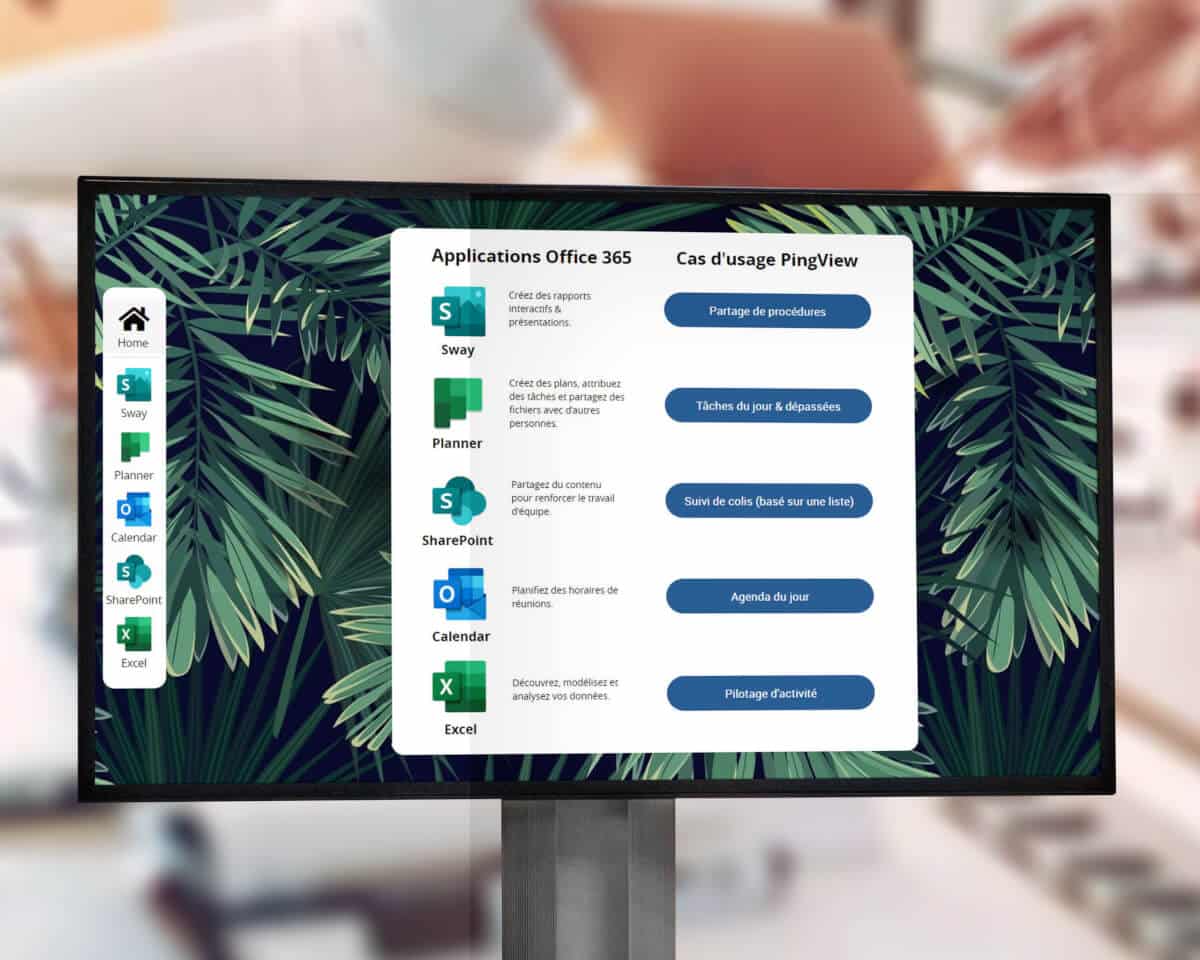 Collaborative (Microsoft 365)
This collaborative wallboard, connected to Office 365 tools, allows teams to exploit the data generated in their Sharepoint, Excel Online etc.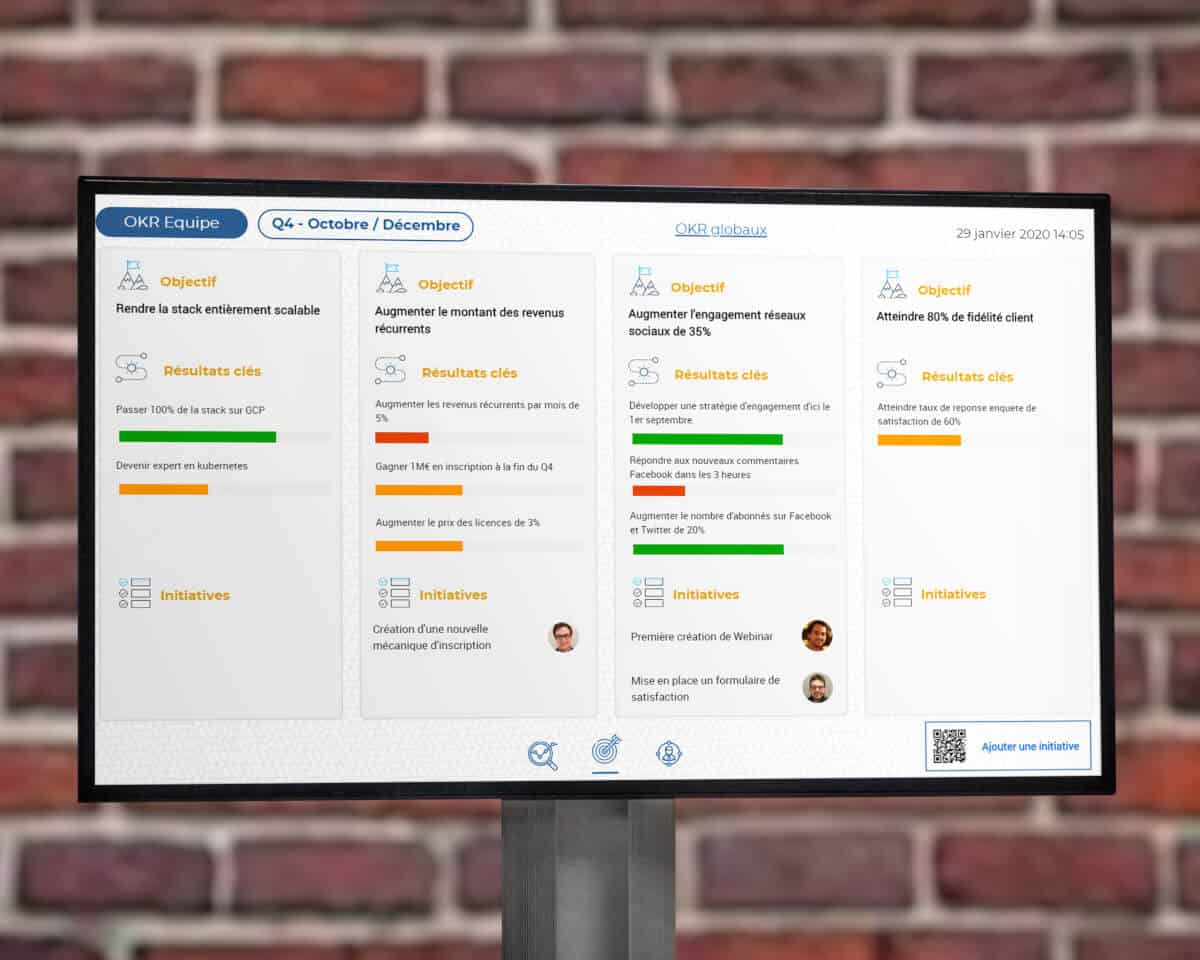 OKR method
The "OKR" wallboard is ideal for displaying company and team indicators, defined according to the OKR (Objective & Key-results) method.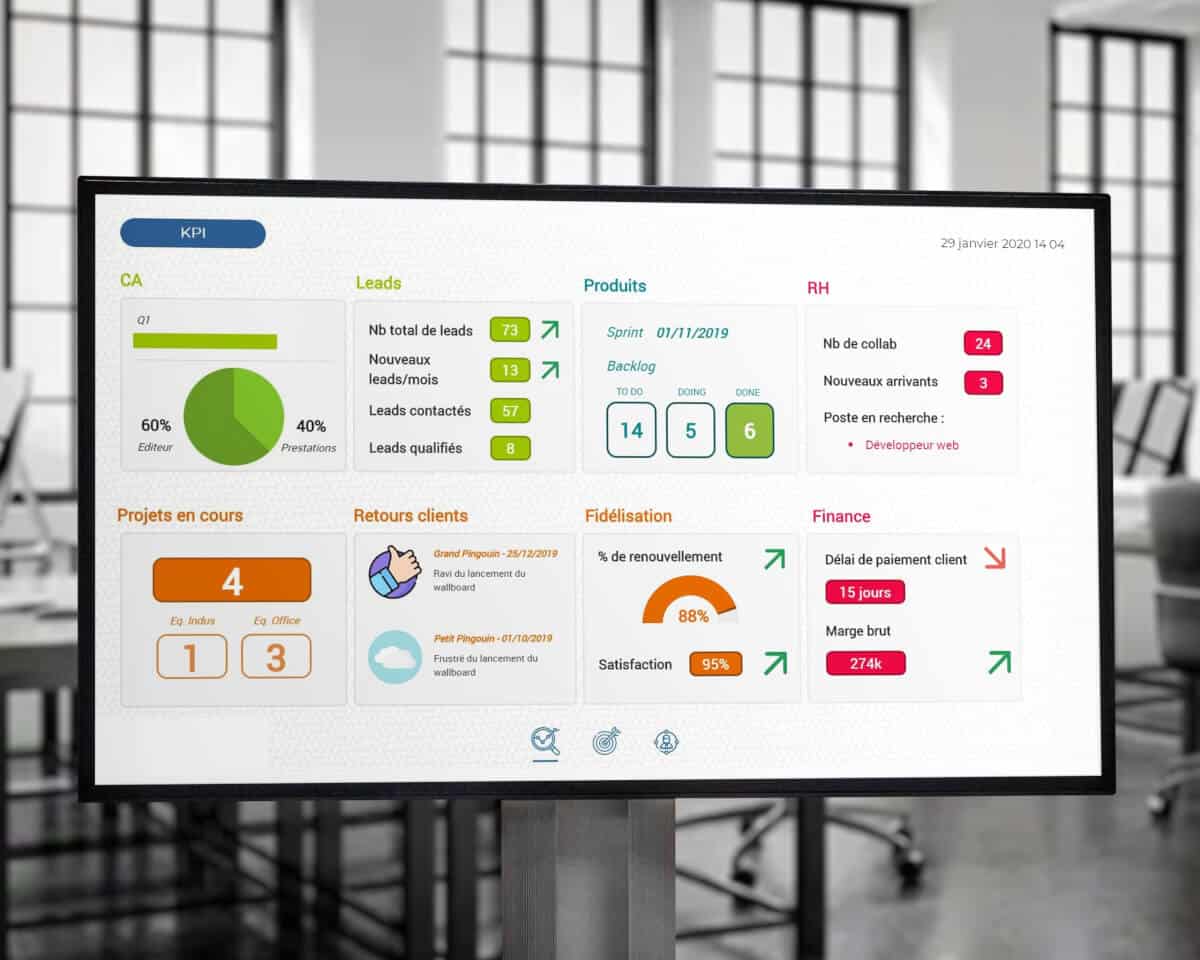 "Data driven" monitoring
This wallboard allows you to highlight relevant indicators in the context of companies committed to the "data driven" culture.
They trust us!
Discover our clients' success cases and their use cases around collaborative rituals SIM or QRQC for continuous improvement.
Contact us!
For details of our use cases, solutions or business approach, please feel free to send us a message. 
Our team will get back to you shortly!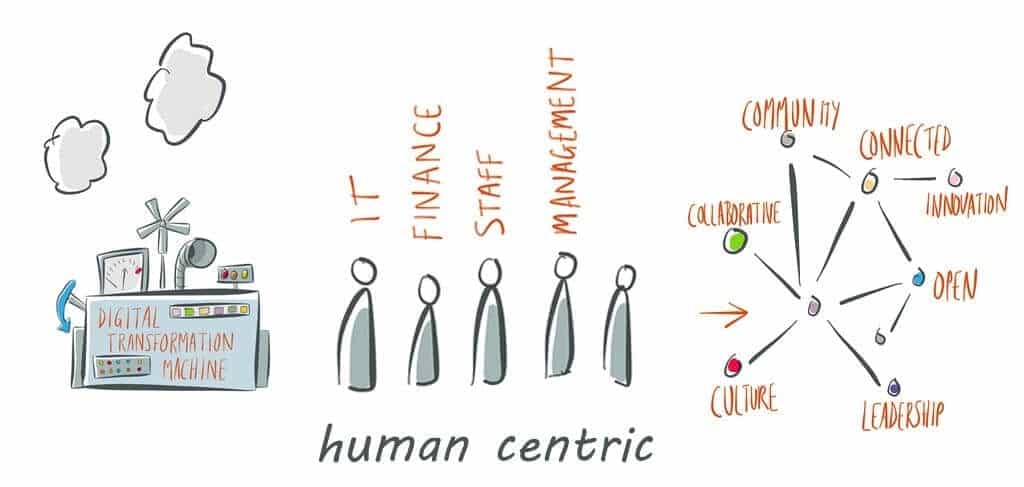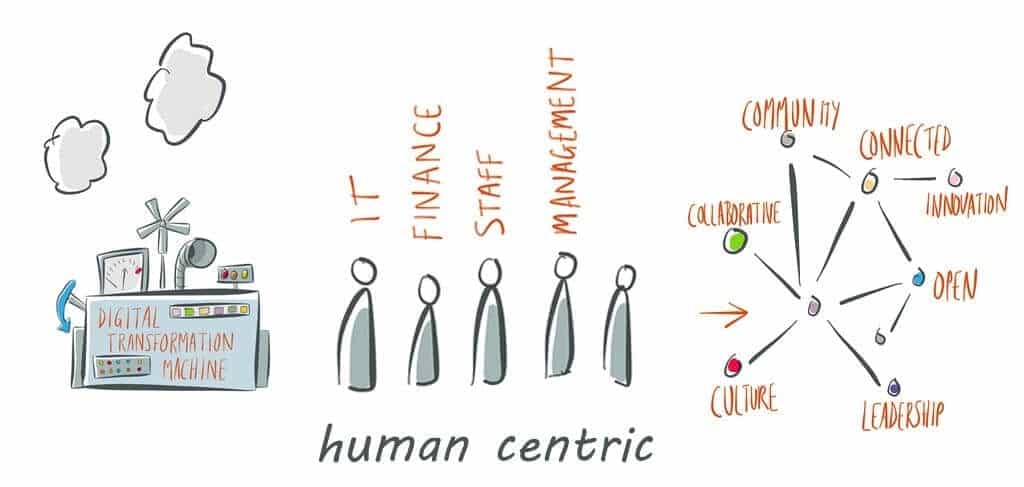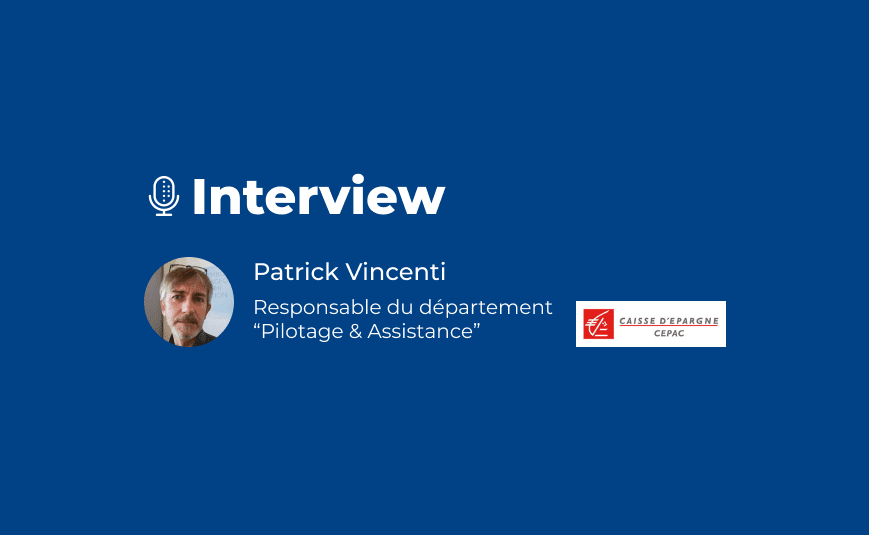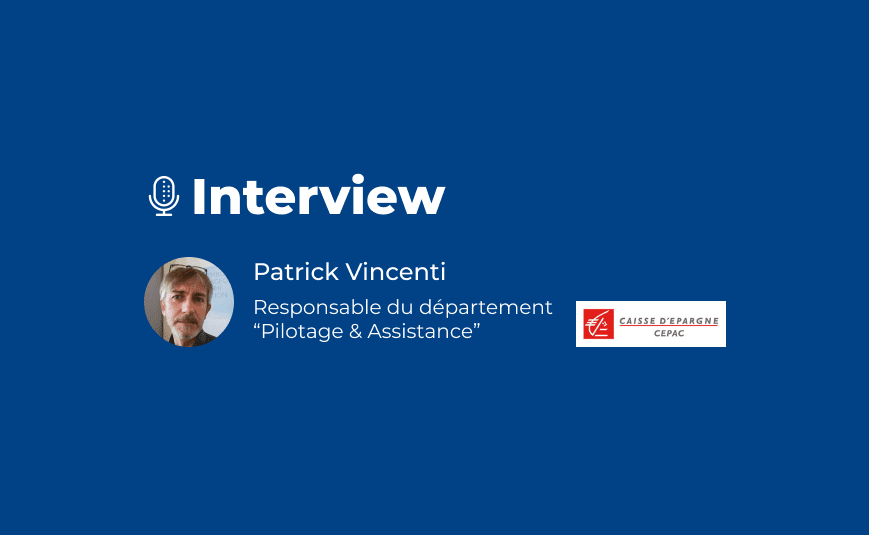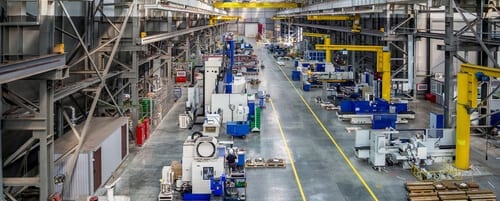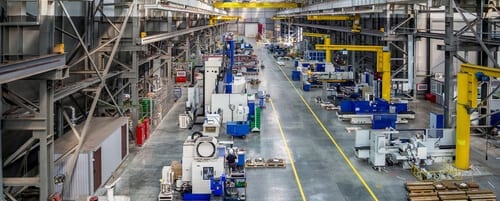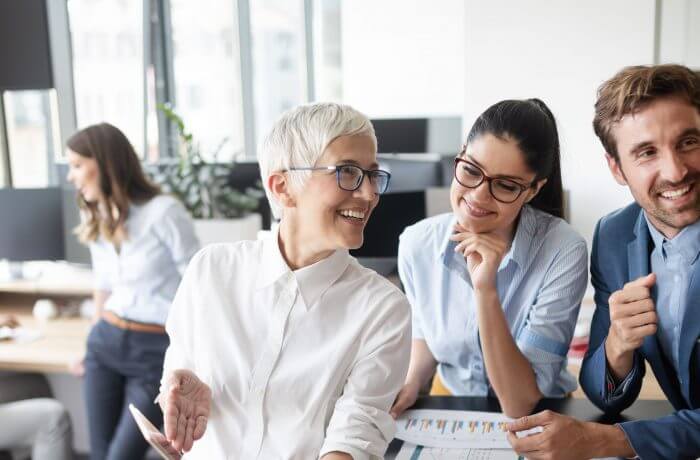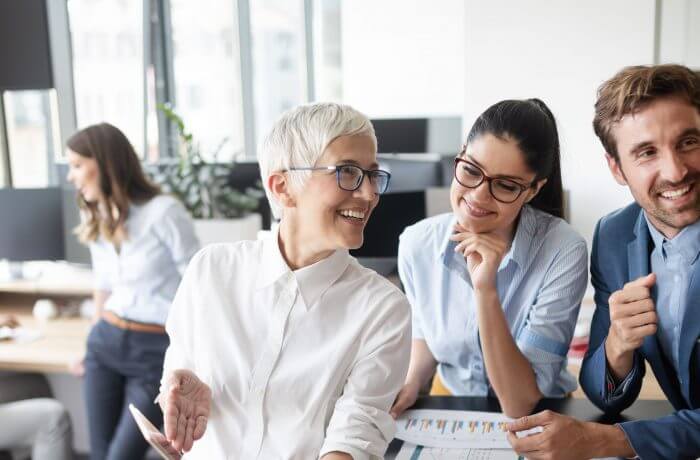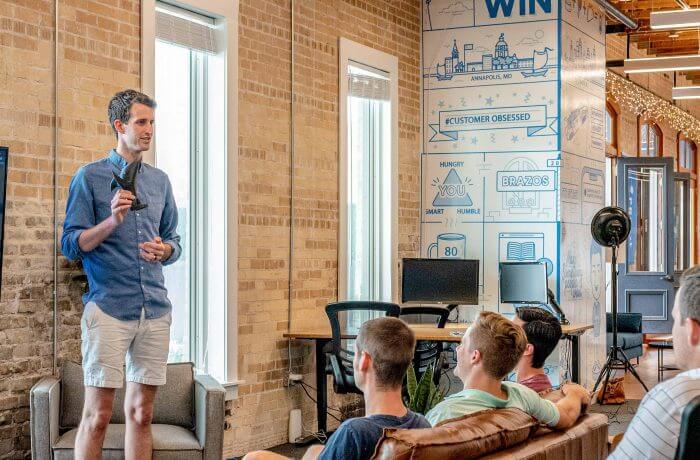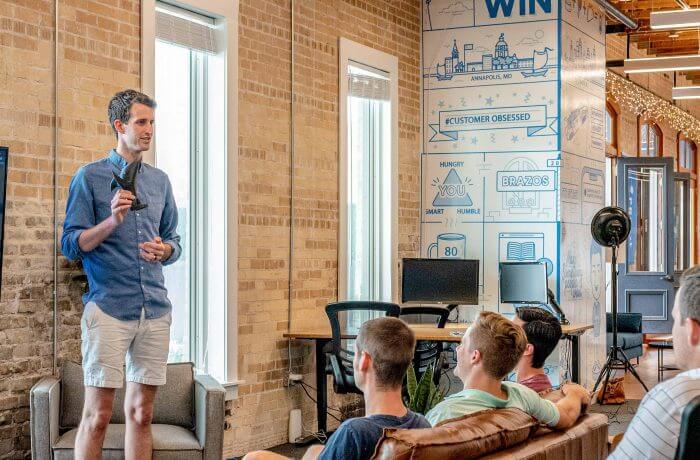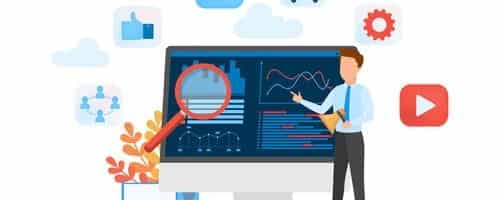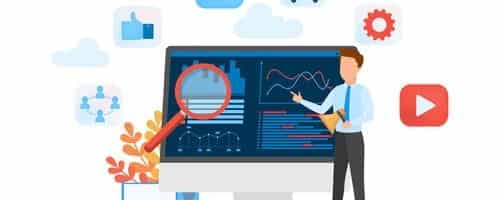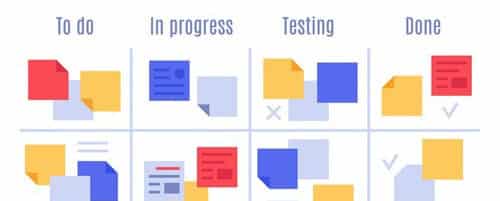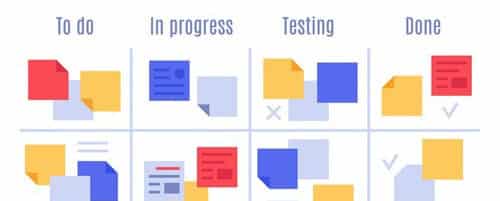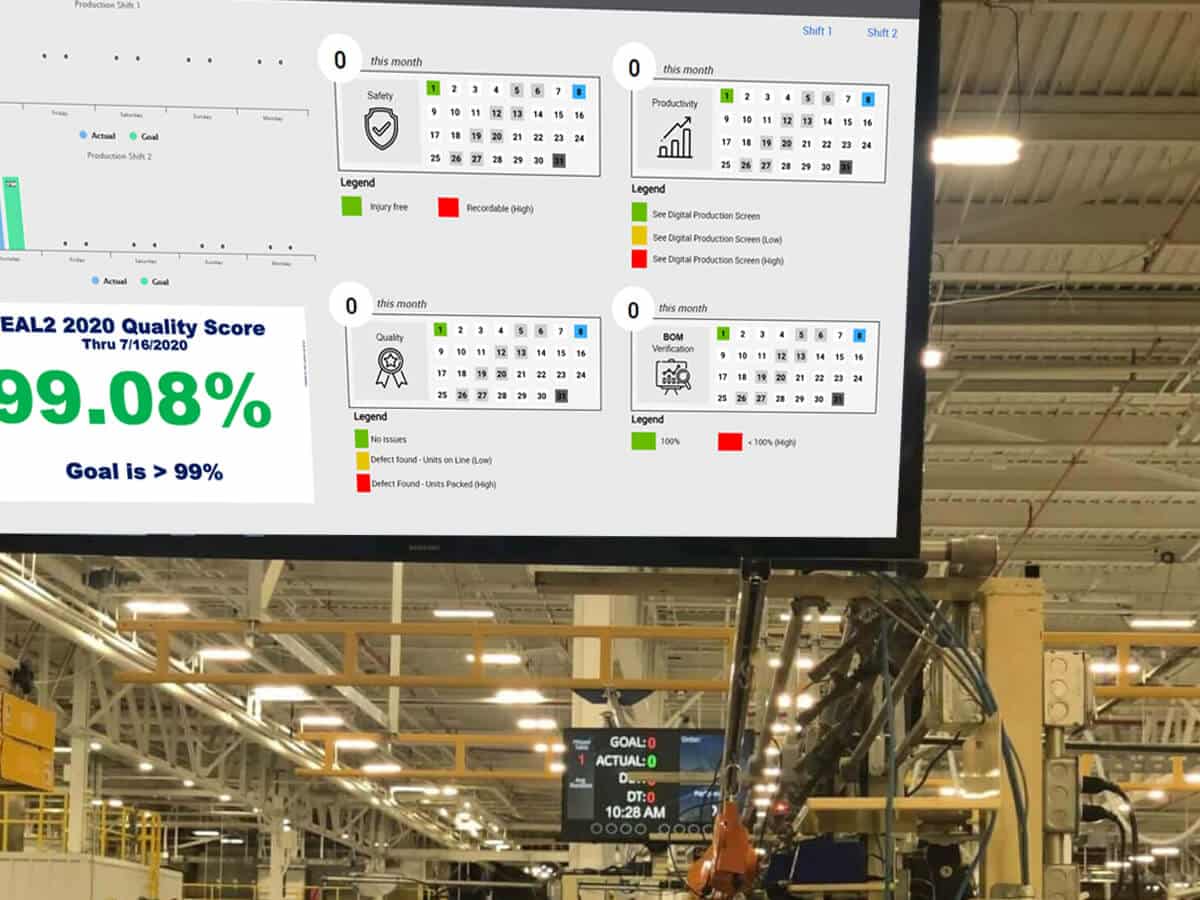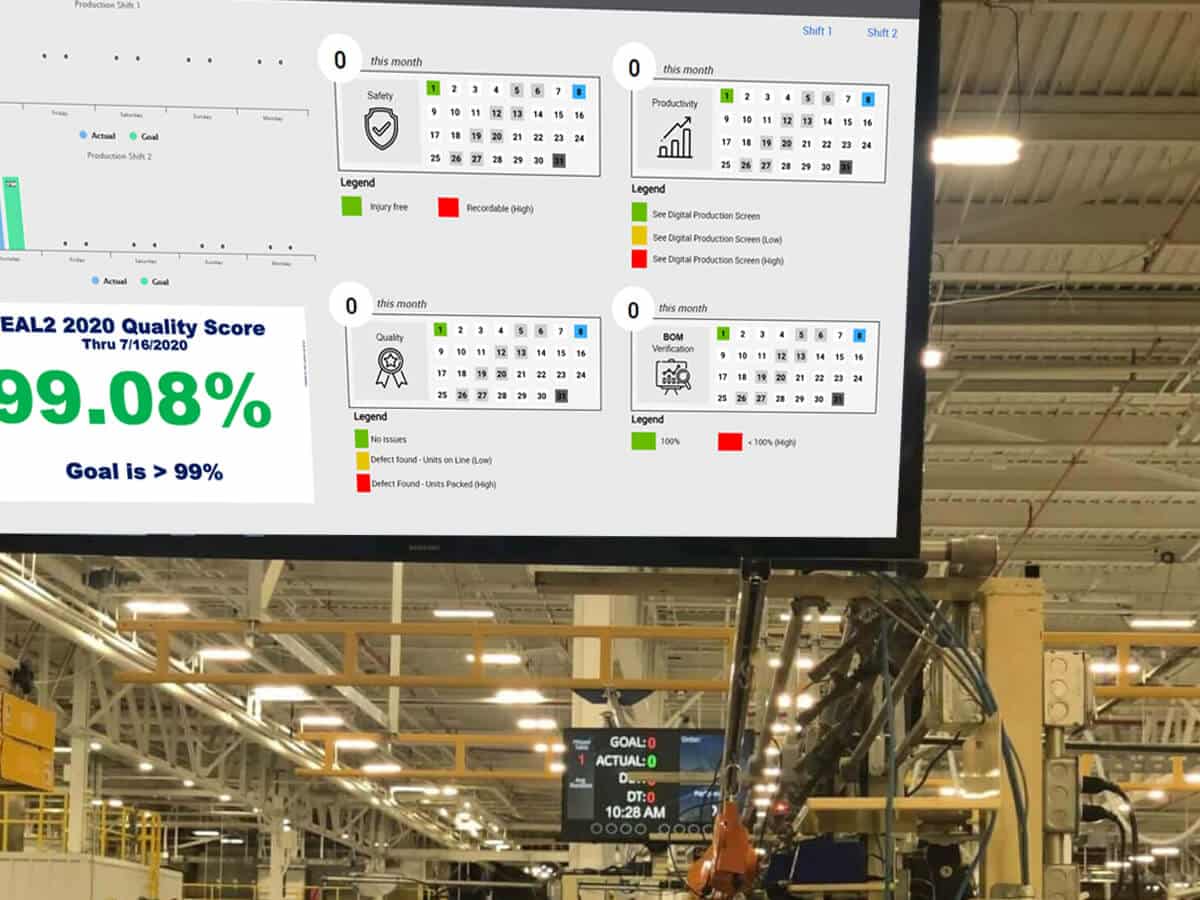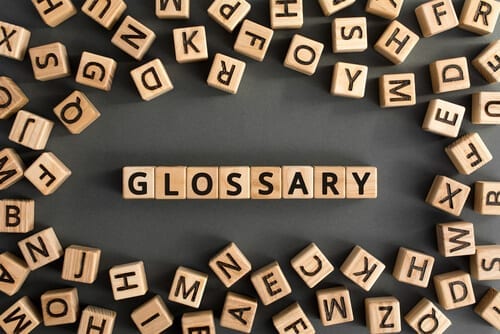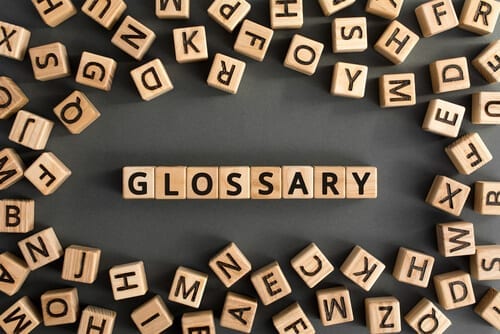 Communication, HR and quality actors: these articles might interest you
Find our blog posts on the topics of digital communication and new styles of management, but also other themes of visual management!