PingFlow knows your issues…
Your role within the company is to display company's mission and vision by developing your company's talent. Unite your team-workers around common goals in a clear and intelligible way.
Information display & Teamwork
Transparency of information
The internal flow of information is a major concern for your profession: informing newcomers, clients, new rules…
Dynamic information

Multi-site and remote access

Targeted information

Personalization and business appropriation
Strategy, vision & missions sharing
To a "data driven" culture
Your role helps to create a true company culture and promoting employees commitment.
Vision alignment and missions

Objective's clearness 

Employee's motivation

Sense of belonging
…and your communication challenges!
Different from the institutional version, business communication enables to display in a targeted way information about team's activity in relation to company's strategy for the emergence of a "data driven" culture.
The solution: "data driven" communication customized wallboards
PingView is a visual management solution dedicated to operational excellence. Display your key information in real time by connecting your screens to your business solutions. Customize your wallboards with the several widgets available.
Business tools
Database
Webservice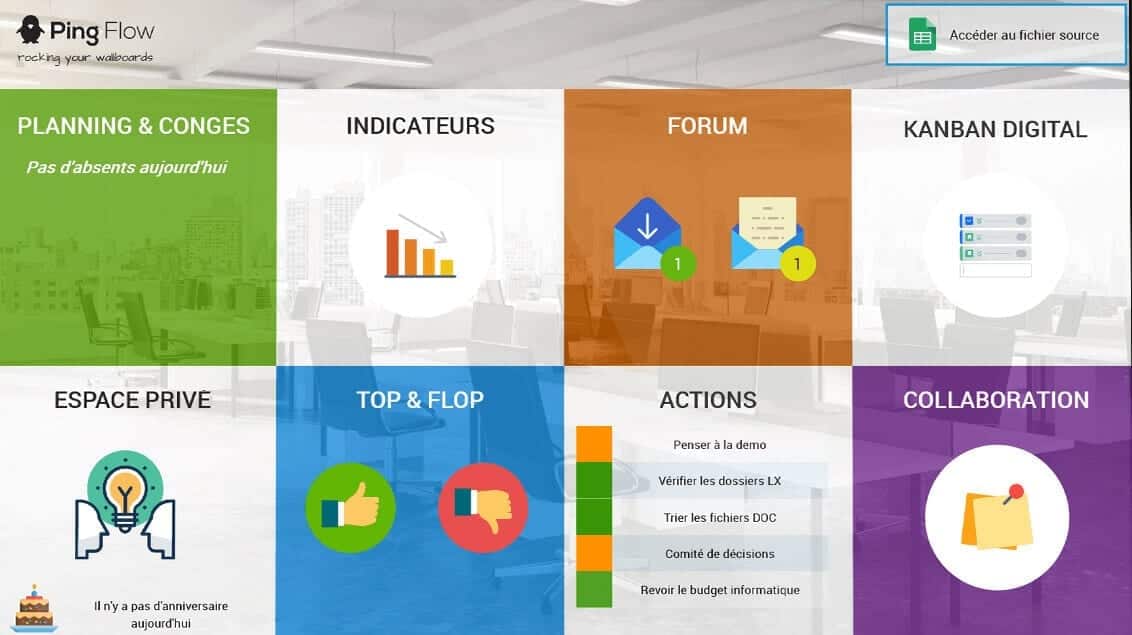 Media & files
Collaborative tools
O365 & Google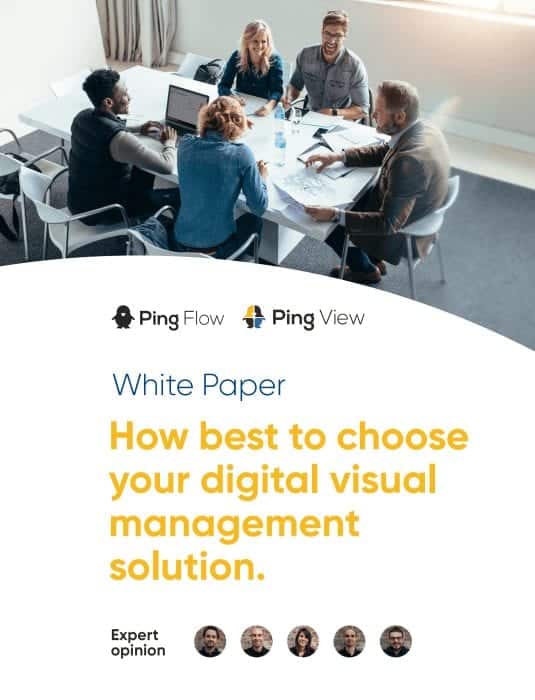 White paper
How best to choose your digital visual management? The more visual information, the more likely it is to be remembered. When information is presented orally, only 10% is retained by individuals after three days.
Some "data driven" communication wallboards
Discover our custom wallboards according to specific needs and issues of our clients.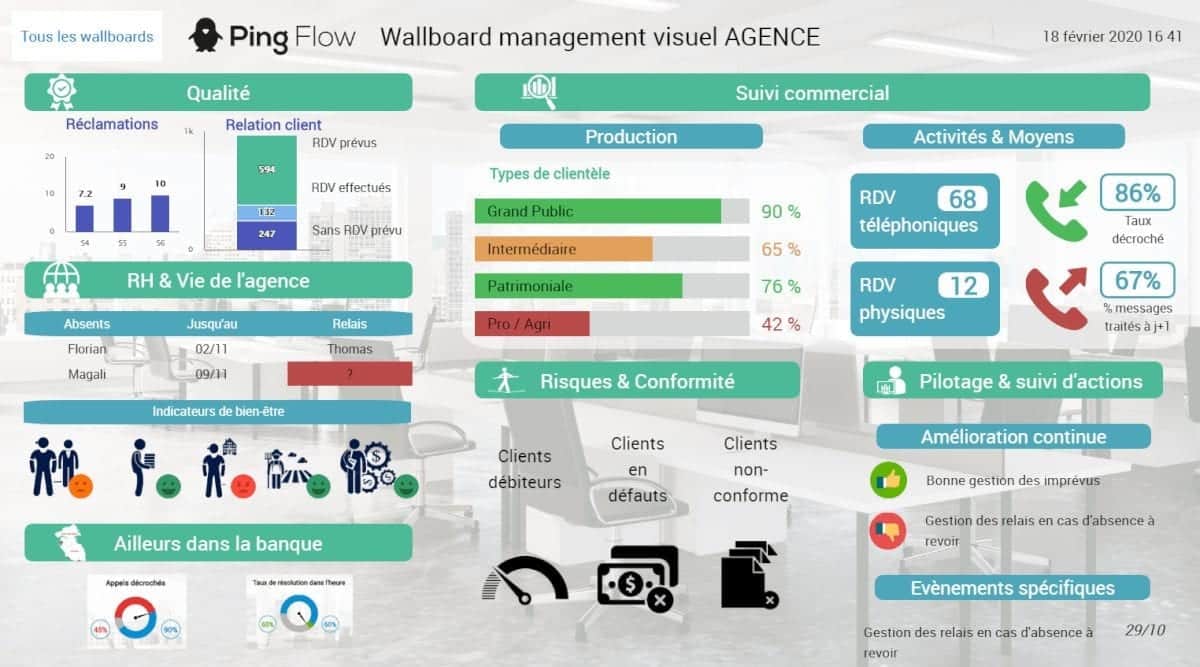 Bank management
This type of wallboard allows to see at a glance the performance of the agency.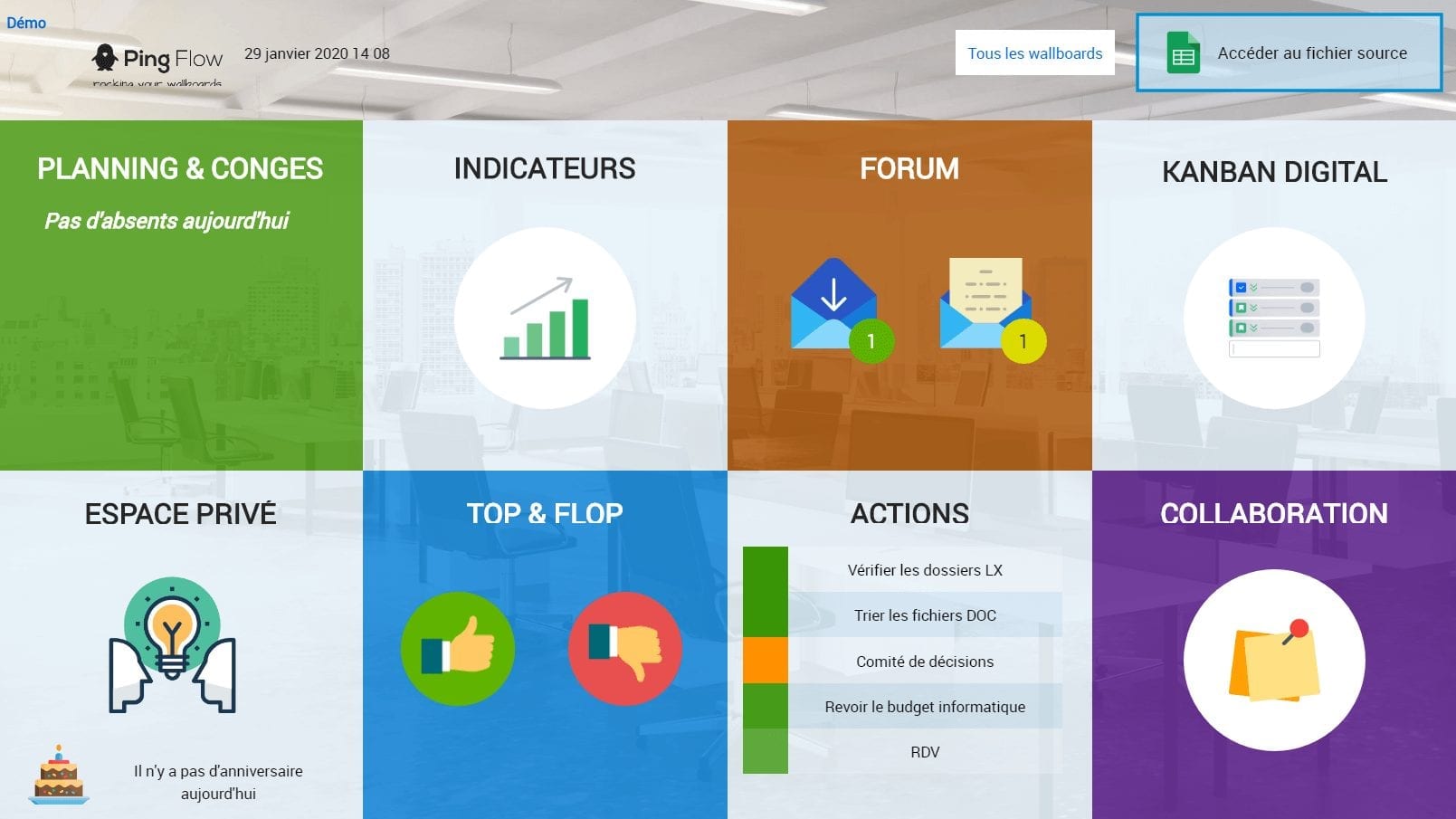 Collaboratif (Obeya)
This collaborative wallboard allows teams to have a simplified view on the calendar, tops & flops, everyone's actions, vacations, etc.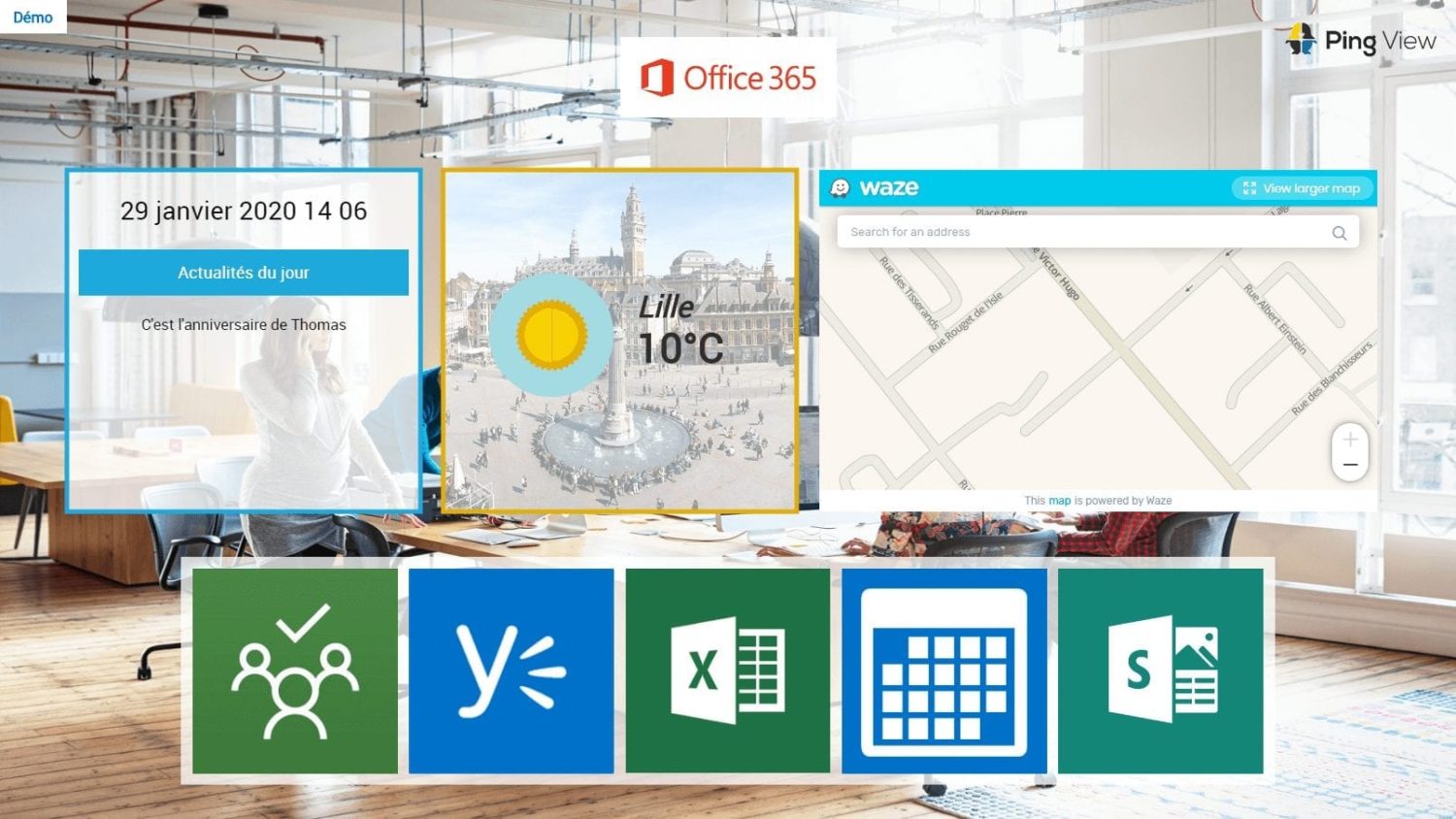 Collaboratif (Office 365)
This collaborative wallboard, connected to Office 365 tools, allows teams to exploit the data generated in their Sharepoint, Excel Online etc.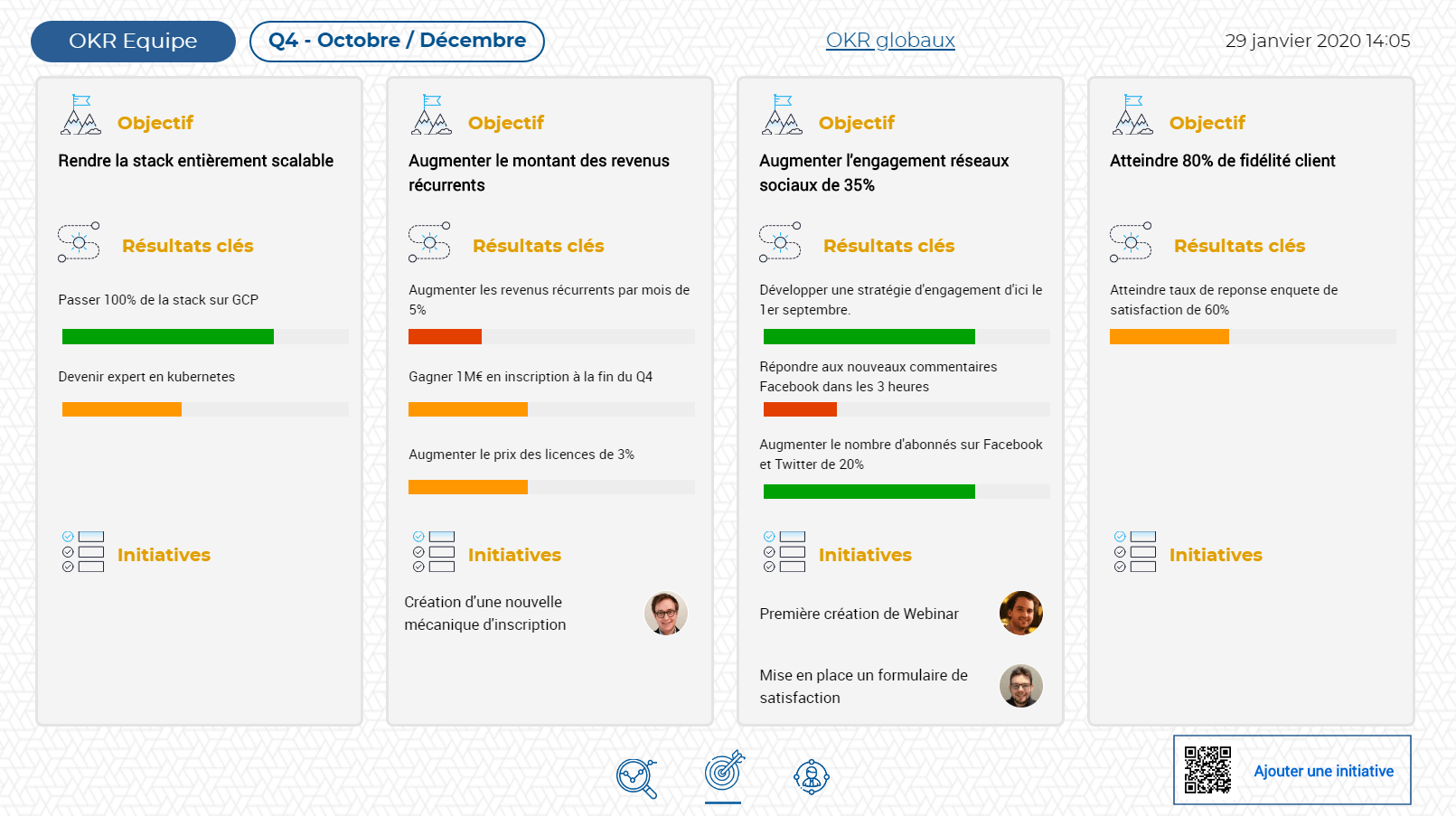 OKR method
The "OKR" wallboard is ideal for displaying company and team indicators, defined according to the OKR (Objective & Key-results) method.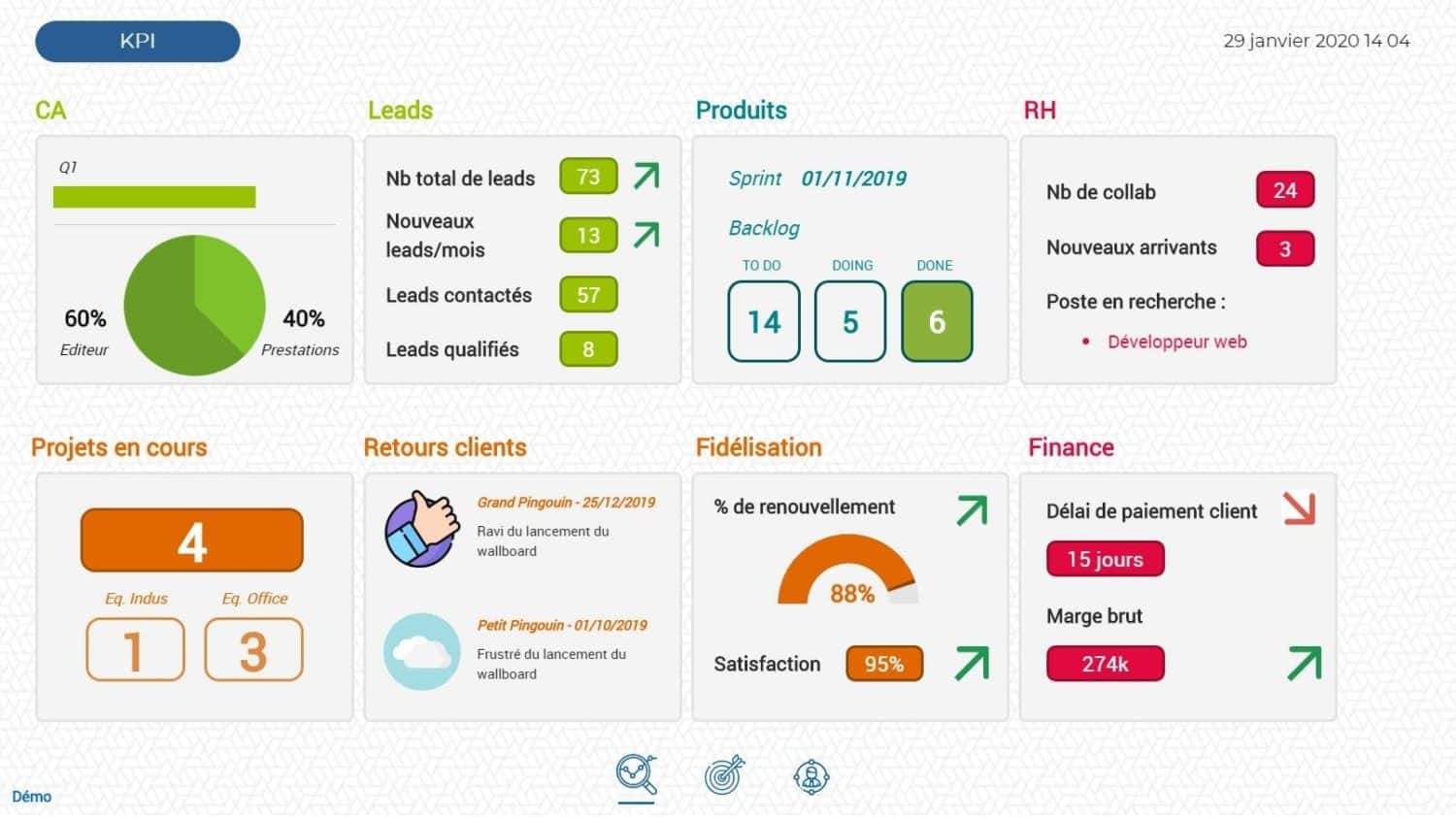 "Data driven" monitoring
This wallboard allows you to highlight relevant indicators in the context of companies committed to the "data driven" culture.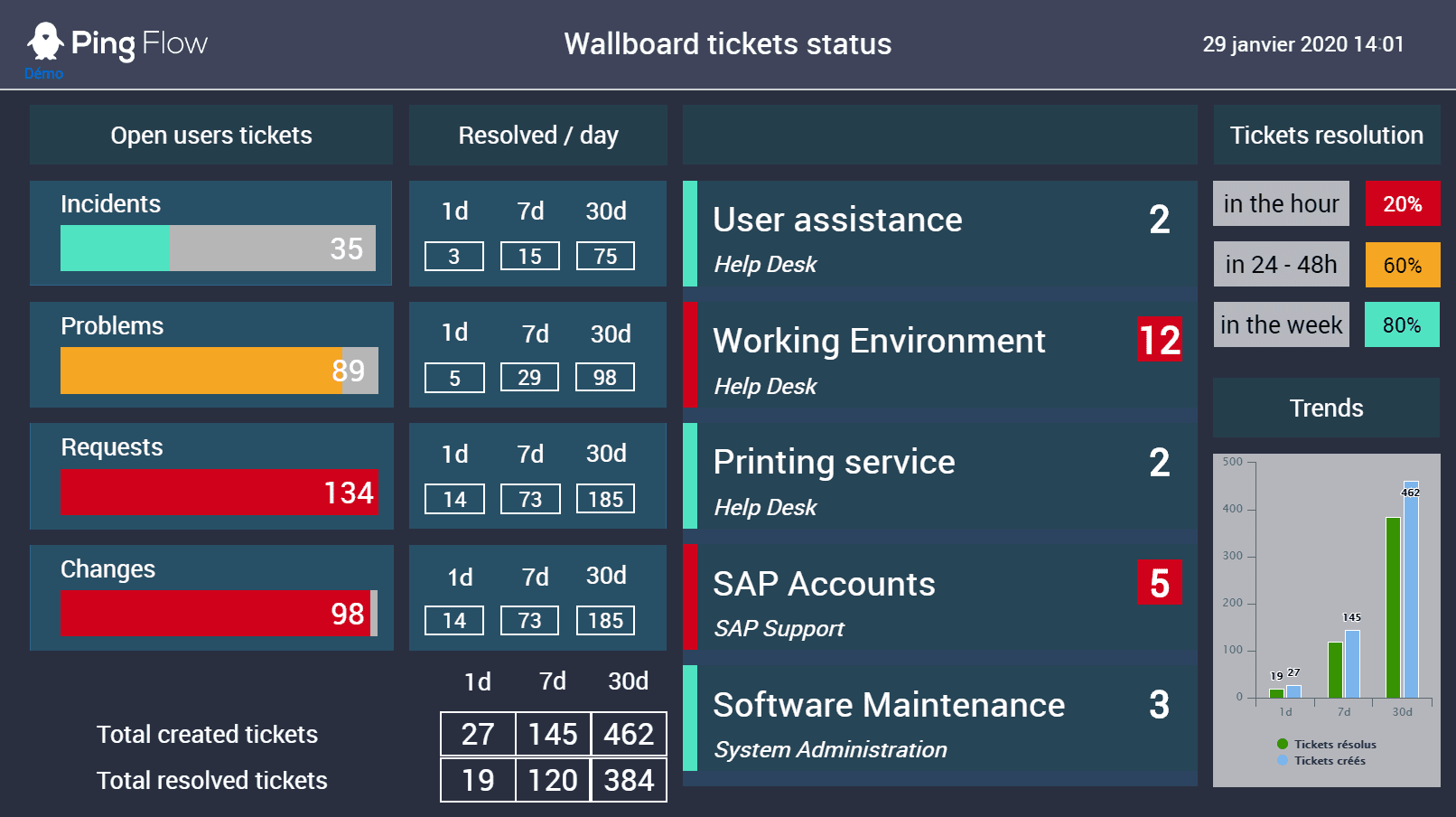 Management of IT tickets
This wallboard allows a IT team to have a good visibility of the tickets it must process on a daily basis.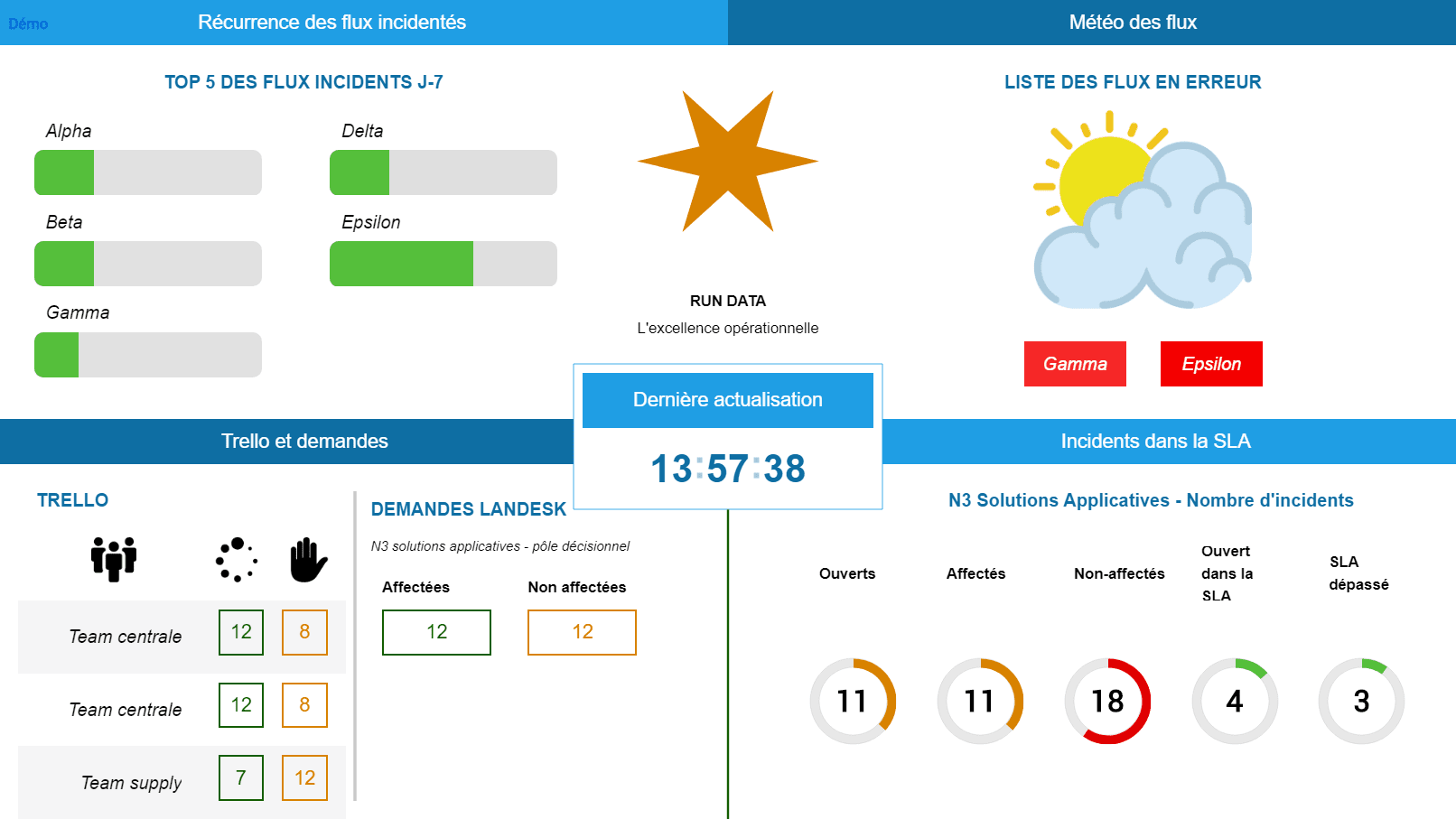 Overall view of applications
This wallboard allows a IT team to have a good visibility on the status of the flows it monitors.
They trust us
Discover our clients' success cases and their use cases around a more "data driven" team monitoring.
Contact us!
For details of our use cases, solutions or business approach, please feel free to send us a message!
Our team will get back to you shortly.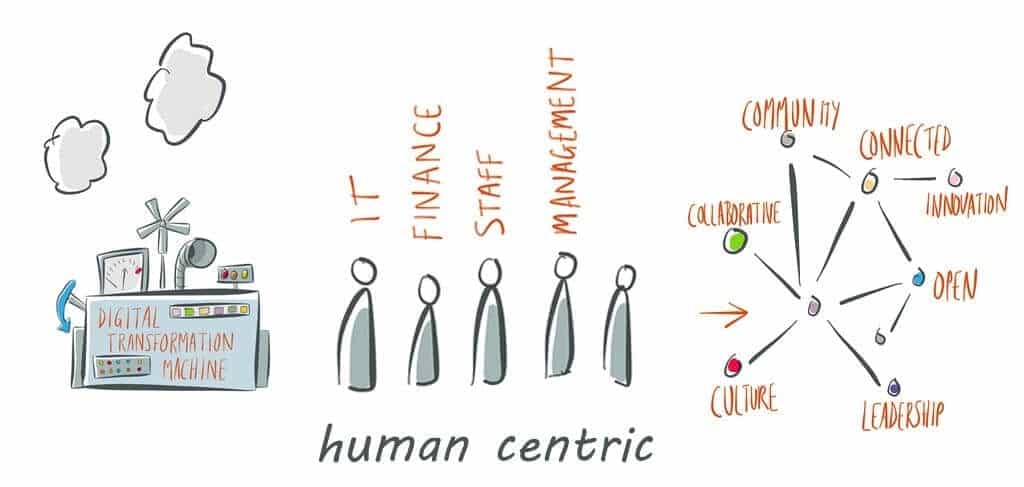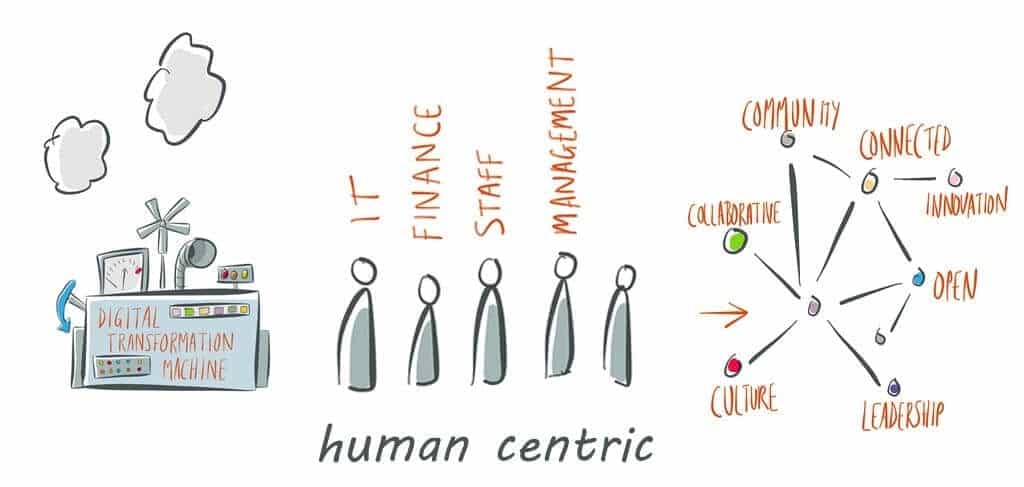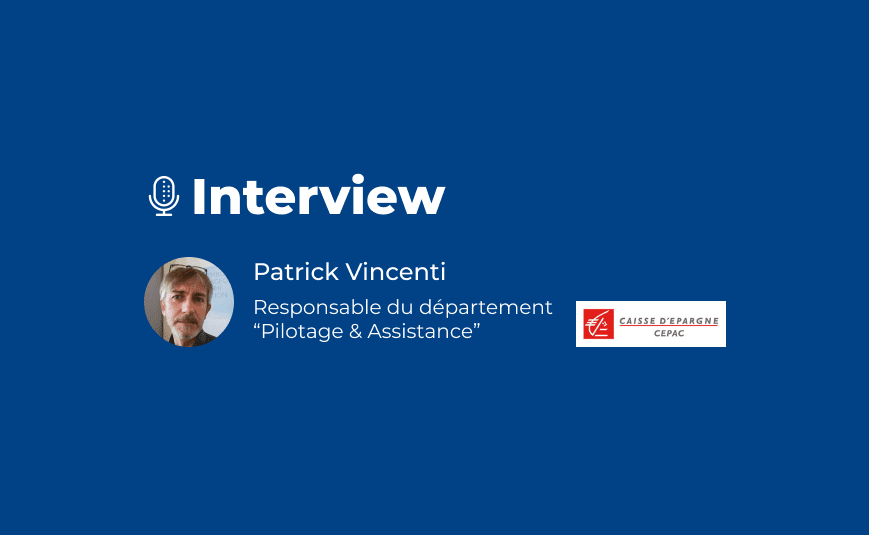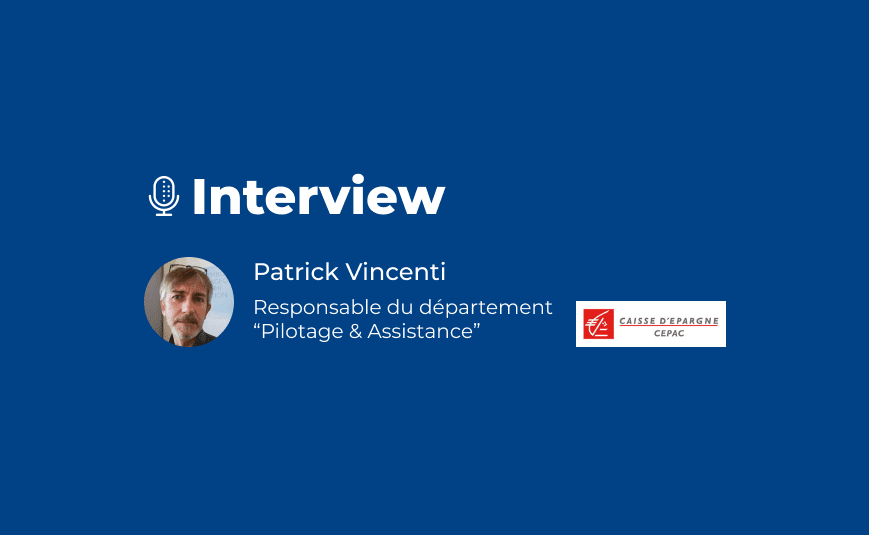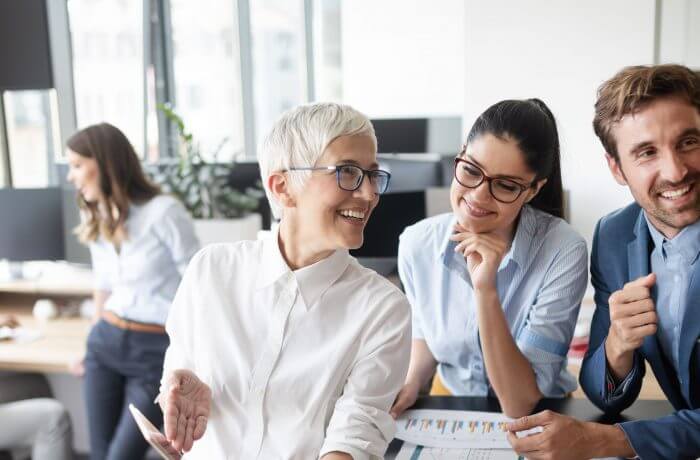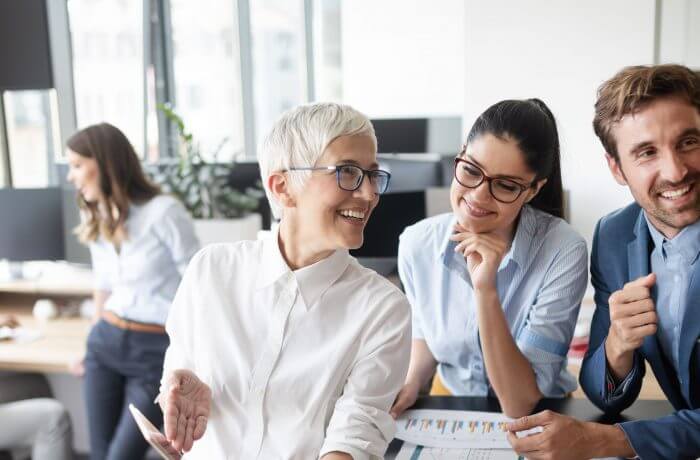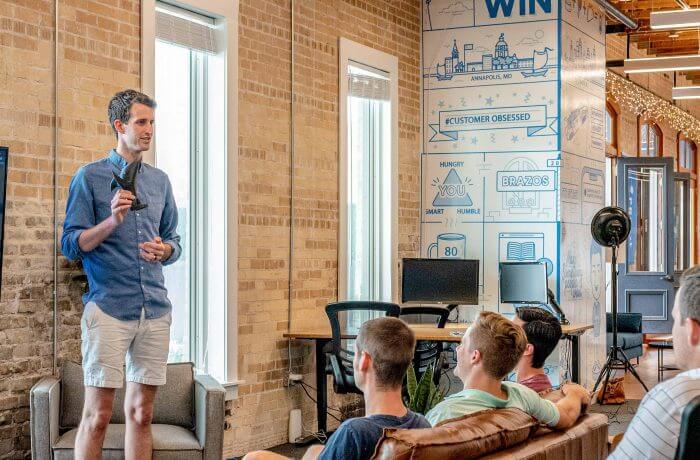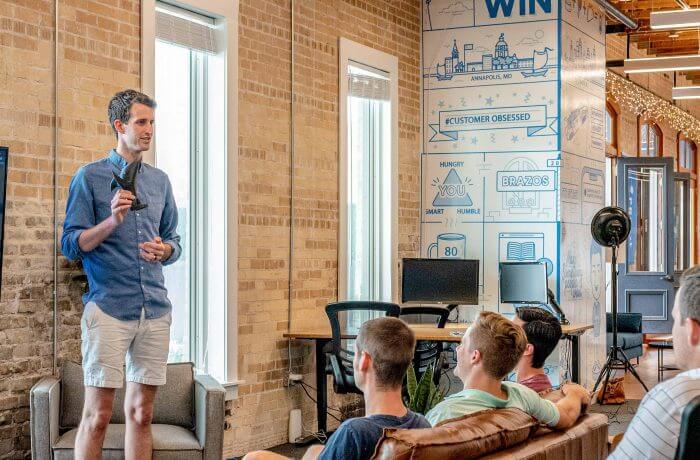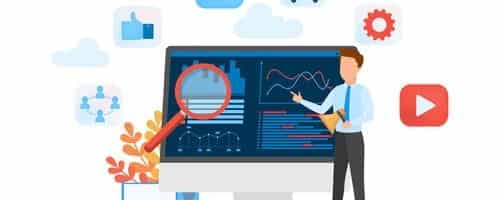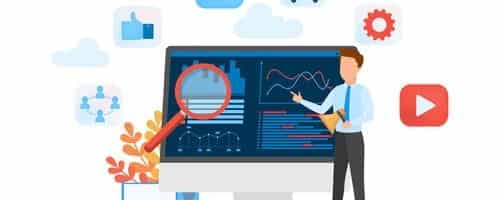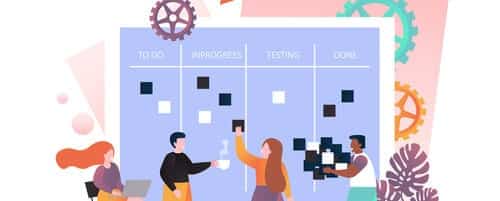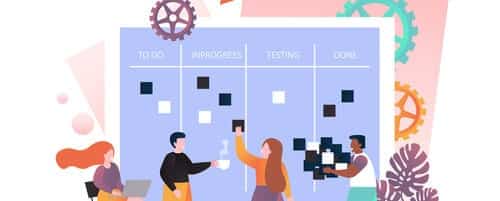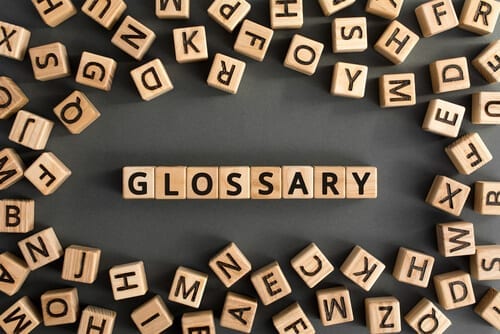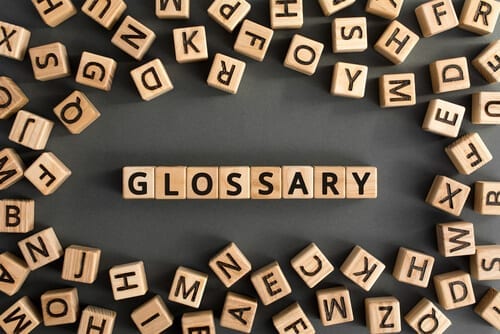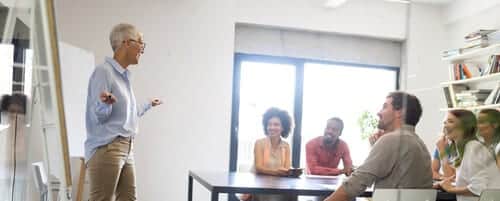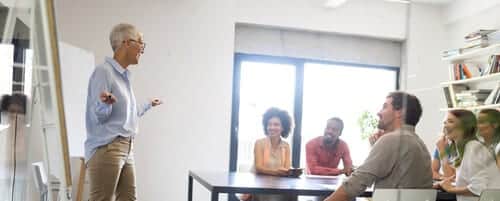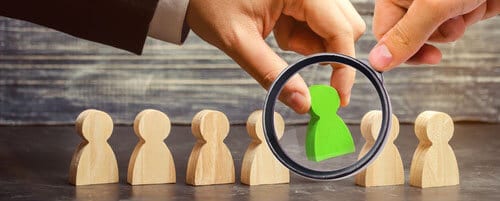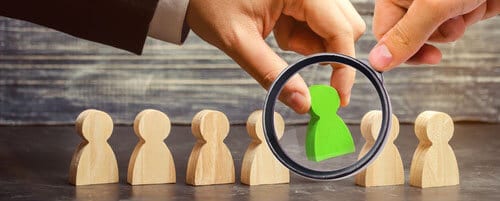 Sales and marketing actors : these articles might interest you
Find our blog articles on the topics of digital communication and new management styles, but also other themes of visual management!