If there is one "support" profession that is very process and "KPI oriented", it is this one. Customer service has always been under great pressure to perform. The importance that companies now attach to the customer experience makes the operational excellence of this service even more crucial.
So what is good customer service? It is a service:
effective

in solving the problem

agile

in decision-making when the problem requires going beyond a level 1 response

more and more "multichannel": in addition to the traditional telephone, even mail, there are now additional channels such as email, chat, etc.

… And resource-efficient, because it is still often seen as a cost item more than a profit center.
In short, managers must  succeed in securing the loyalty of operators whose skill development guarantees a good quality of service, while turnover in these professions is a constant reality.
KPI Driven Environment 
In a contact center, interactions between operators and customers are increasingly monitored, all the more easily as calls, emails, etc. are managed by dedicated software.
The result is a wealth of performance indicators, which managers can use to optimize the results of their teams. Here are the main ones.
Support :
Average wait time, ASA (Average Speed ​​of Answer) or EWT (Expected Wait Time)

ATA (Average Time of Abandonment): average waiting time before abandonment

Load: number of calls or interactions on hold, processed or lost
Resolution : 
AHT (Average Handle Time): average duration of interaction between an agent and a customer

FCRR (First Call Resolution Rate): rate of resolution of the request at the first interaction

Number or rate of "escalated" interactions (transmitted to a level 2 operator)
Productivity : 
ACW (After Call Work): average processing time for a case after the interaction

CA generated (in the case of contact centers making outgoing calls)
Quality :
Satisfaction rate: overall and measured after interaction

NPS (Net Promoter Score)

Volume and evolution of complaints (week, month, etc.)
---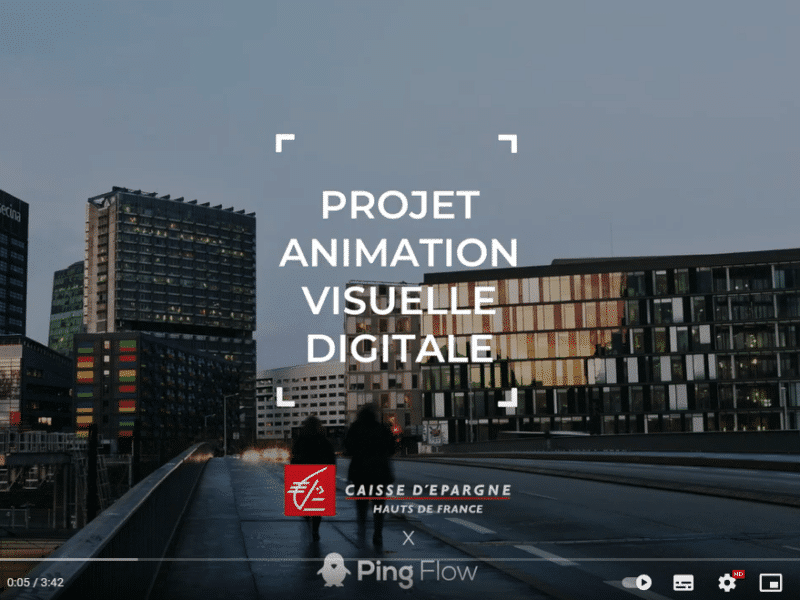 By digitizing its visual animation panel, the savings team of the Caisse d'Epargne  benefited from a more reliable management of its activity, from a more fluid collaboration to deal more effectively with peaks of 'activity.
Why digitize the customer service visual animation panel?
CMS (Call Management System), CRM, Customer Engagement Center, etc. Contact centers are already equipped with software that makes it easier for them to manage the flow of customer interactions. Digitization is there but disjointed..
"Connecting" these tools to a connected visual management solution therefore makes sense:
performance indicators are updated in real time,

they can be displayed on a "central" screen, but also

separately delivered to

  the screens of each operator,

they promote a good understanding of the objectives. 
Beyond this "quantitative" management, which is becoming more fluid with a digital visual animation panel, this type of solution also makes it possible to better put these indicators into perspective, to give them meaning (through OKR for example). ), and highlight the points of progress or alert. At stake ? Better team engagement, around shared objectives.
OKR

OKRs (Objective Key Results) are a very good lever for strategic management, because they make it possible to make the link between a strategic objective (eg: improving customer satisfaction) and an indicator (eg: reaching an NPS of 50). To be efficient, an OKR must be ambitious (but realistic), regularly measured (to constitute a motivation lever) and be part of a collective approach (not to make it an element of individual evaluation).
---
Learn more in the next article ! 
What visual management and indicators for an efficient IT service and helpdesk?