Customer contact centers have seen their jobs evolve over the years, trends and consumer expectations. Today, being in line with competitors in terms of price, quality and offer is no longer enough. It is the service provided to the customer that will make the difference.
Changing customer requirements, digitization of the customer experience, growth of e-commerce, crisis context… There is no shortage of challenges! So how to deal with it? What are the essential tools? How to stand out? Answers in this article.
From call center to customer relationship center
Historically, customer contact centers are call centers, responsible for responding to customer requests, guiding them and improving the customer experience. Today, and for many years, the points of contact are multiplying. While telephone calls are still popular in France, other channels (emails or social networks) are becoming increasingly important. And more recently, SMS and chatbots are also breaking through, because their use is immediate.
Today, more and more customer relations centers are going digital to optimize their processes and automate certain time-consuming tasks with low added value. This frees up time for teams to focus on customer contact, problem solving and improving the customer experience.
From customer satisfaction to the search for recommendations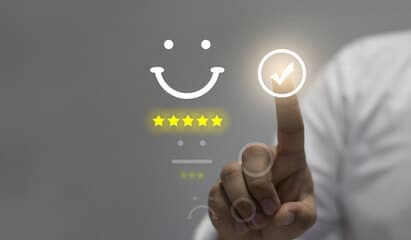 Customers today are looking for real-time information and immediate answers. Customer contact centers must then respond to these needs. Directing consumers via chatbots, answering machines or automatic email responses already helps to reduce calls.
But this is not enough, precise management of performance and activity is essential, as well as agile processes to adapt quickly in the event of peaks in demand.
Customer service is not just after-sales management. It is indeed a very important part of the customer relationship, but it is not the only one. And today more than ever, customer service is a lever of action that will allow the customer to remain loyal and to recommend you. And that is what companies are looking for today.
To convince you, here are some figures:

66% of customers leave a company because of poor customer service (Accenture Strategy study)
59% of customer advisors agree that customer expectations are higher (Zendesk study)
Companies with omnichannel customer experience see 10% growth (PwC 2020 report)
72% of customers will share a positive experience with 6 or more people (according to Esteban Kolsky)
What tools to improve the customer relationship?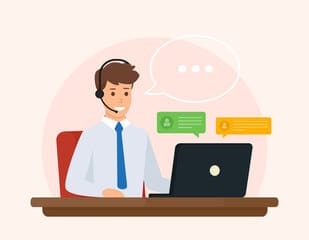 To be competitive, customer relations centers have no choice but to take the turn of digitalization. Brands are going digital, end customers are ultra-connected, so we have to be able to respond to these challenges.

The essential tool is the CRM (Customer Relationship Management). Telephone advisers, for example, must have access to customer information quickly, regardless of the communication channel used: this is called a unified customer relationship. Nothing is worse for a customer than repeating a request he has already made. According to a thinkJar survey, 84% of customers feel frustrated when operators do not have adequate knowledge of topics to help them. For this reason, agents not only need the right training to better serve customers, but also the right solutions.
Concerning the management of tickets, calls, requests, there are dedicated tools which make it possible to direct the customers, to qualify the request, to manage the treatment of the calls… Finally, to follow the performance of a customer relations center , managers can use Business Intelligence (BI) tools. This makes it possible to generate reports, to make analyzes and predictions, the realization of which requires time.
Visual management to drive performance and encourage collaboration
To drive performance, contact center managers do not always have the right tools. It is therefore difficult to anticipate peaks, to follow the various KPIs put in place… This is where visual management wallboards take on their full meaning.
The Pingview solution makes it possible to centralize all the useful information on the same platform and to make important information visible and accessible. You can create one or more visuals, graphs, tables, which will highlight your various indicators: number of incoming calls, number of tickets resolved, number of messages received, objectives to be achieved, satisfaction and recommendation rates…It is a tool that allows you to provide the necessary information to your teams in a very visual way, without geographical barriers, in an agile way and in real time. You can fully customize your wallboards to highlight the results obtained, analyze them, encourage the collaboration of your teams and set up top-down management. Pingflow teams are also available to support you throughout your projects: from design to deployment of the screens you really need.
The leitmotif of contact centers is more than ever to limit customer expectations and meet their expectations without delay while generating satisfaction and recommendations. The human remains a dominating role in the success of this challenge. To do this, the automation of time-consuming tasks, the use of ergonomic and efficient tools will be its best allies.