The evolution of customer service
Contact centers have a double injunction: quickly process a large volume of requests and consider the customer by delivering the expected quality of service.
To solve this perilous equation, a contact center manager and his supervisors must be able to steer the activity, reallocate resources in real time thanks to dashboards, knowing that, depending on the service, the indicators and the constraints may be different.
Also, beyond the production indicators, one of the keys to performance is to define service commitment deadlines (SLA – Service Level Agreement) with customers. This consists of defining a target response time to be in line with the level of customer experience that we want to deliver.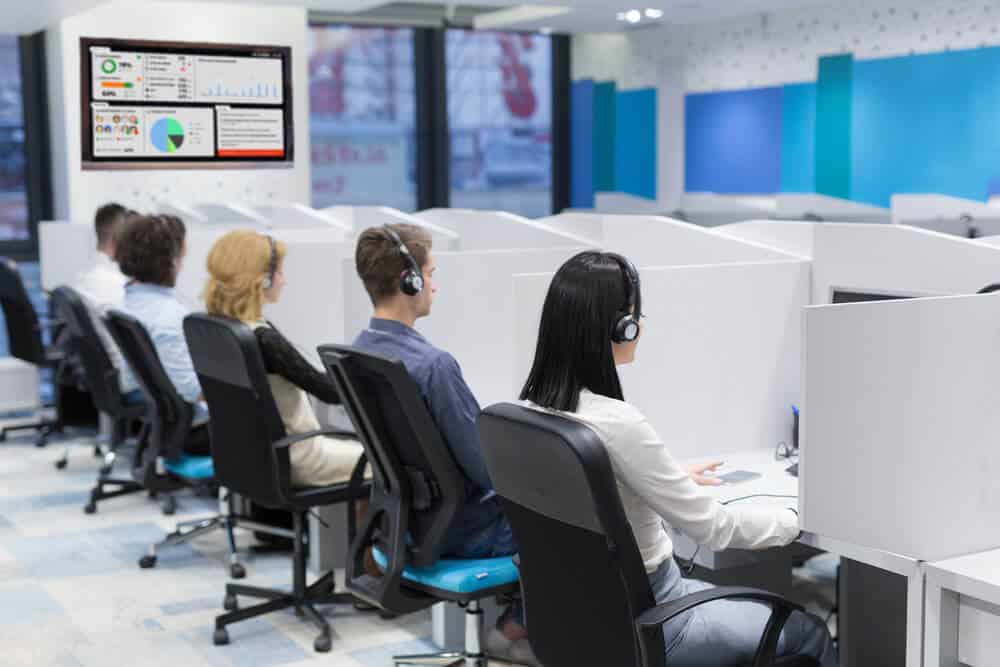 A few years ago, the processing of customer requests was sectorized according to the communication channels used (mail, telephone, mail). Today, the use of chat, social networks and instant messaging imposes a new dynamic to meet consumer demands. We can no longer consider customer service as a simple after-sales service that deals with questions and complaints. Previously disconnected from other businesses, customer service is now at the heart of corporate strategy.

Understanding the customer better is essential
The client needs recognition, valuation, and his interlocutor must absolutely know his background to better satisfy him and offer a treatment adapted to his request and tailor-made. A satisfied customer is a loyal customer who will become a brand promoter.
Digital transformation to boost customer satisfaction
The manager's toolbox is limited and generally consists of team monitoring (debriefs, dashboard, listening grids, reporting) and activity analysis. Digital visual management will allow you to achieve operational excellence by defining relevant and consistent performance indicators in line with business objectives.
The Pingview solution, for what purpose?
A wallboard or team animation screen for:
Visualize and communicate business goals
Evaluate and measure the existing
Organize the activity "the right person in the right place" match the resource as needed
Animate, support and advance your teams
Analyze results in real time (qualitative / quantitative)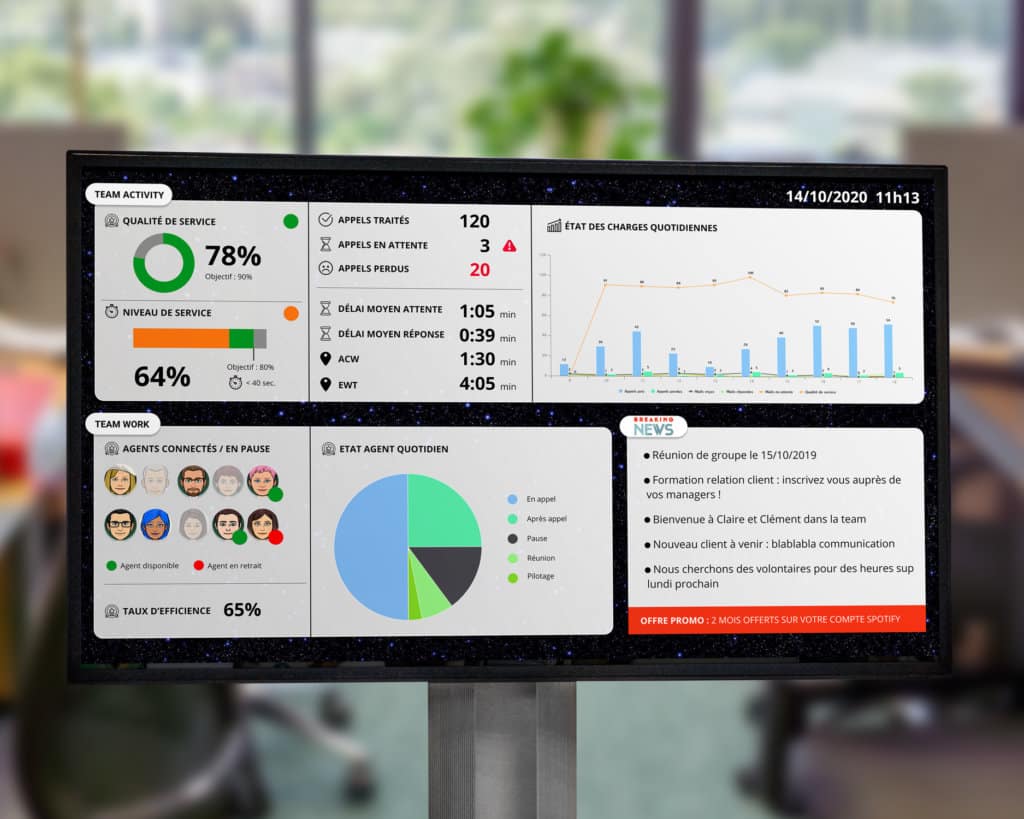 At a time when remote working is becoming widespread, it is important to allow everyone to have access to information related to the activity and to give managers the possibility of supporting teams and developing their skills. Digitalization will improve customer service performance to achieve operational excellence.
Customer satisfaction, the enchantment of the customer relationship: this is what will allow you to make the difference with your competitors.
See examples of customer service & call center wallboards!
You want to know more or have a quote, contact us.