Discover the ISS France logistics project deployed within the Safran Landing system site, but above all how the stages of the installation of wallboards linked to the "infflux" traceability software were carried out.
With Pingflow, you have great possibilities to disseminate data. Pingflow will be able to accompany us to make the information visible and impactful!
Sabrina Bendjema, logistics project manager
Goals
Customer needs:
Innovation, digitization of monitoring: volume and expected performance rate*
Control of the quality of logistics processes, sensitive aeronautics sector (civil, military, etc.)
Challenges
Two areas are concerned by the mission:
Loading: Stocking to supply the production lines
Unloading: Unloading of trucks arriving on site
The challenge to be met on the implementation of product traceability software to create a partnership on the platform with the flow and cycle traceability company and to achieve connectivity between Infflux and the Pingview solution.
Solutions
Activity management wallboards with real-time KPIs:
Performance rate at the moment / at 15 days
Real-time and timeline volumetrics
Results
Profits
More accurate on-site and remote operational monitoring
Better absorption of load peaks
Customer satisfaction and simplified quality assessment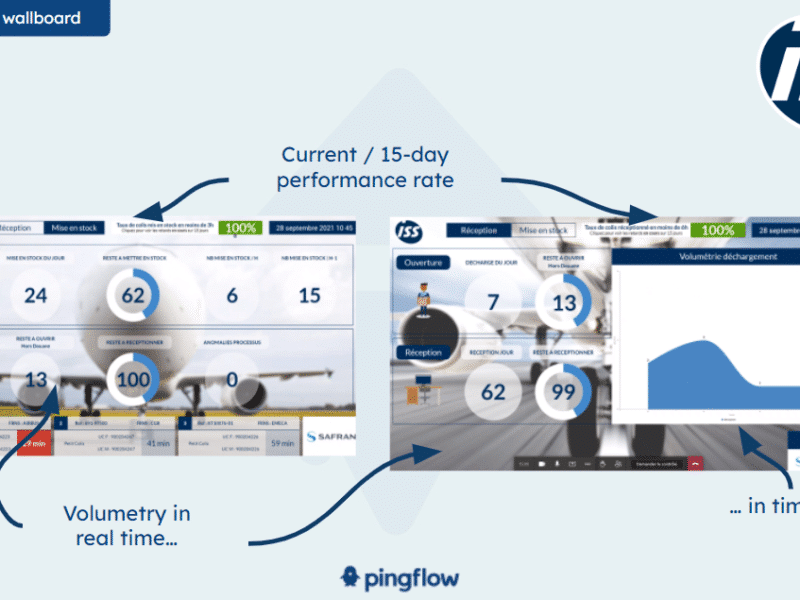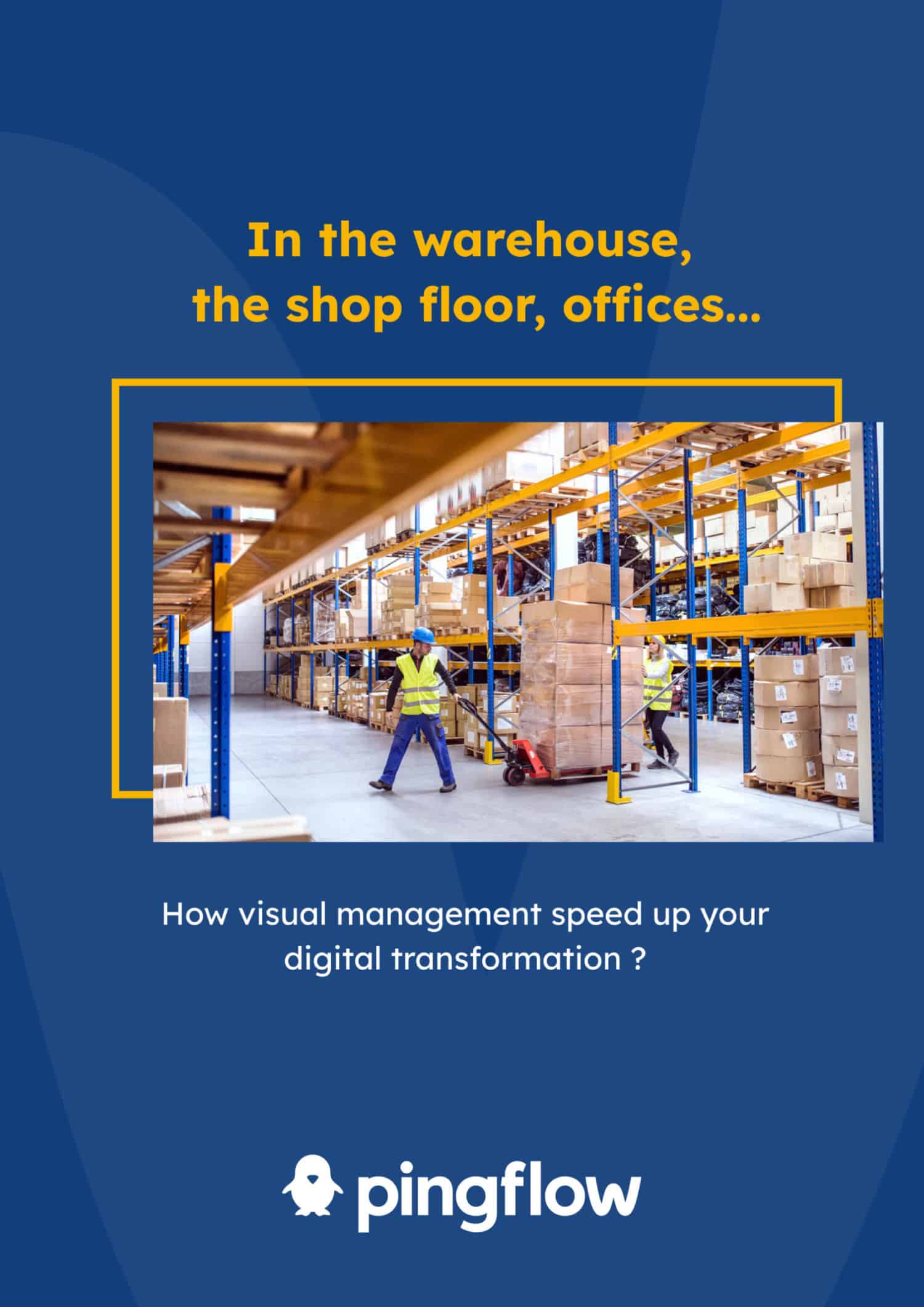 Whitepaper
Discover our whitepaper to learn more
Discover