To be aware of the importance of data to your company is a good thing. To federate your teams around this data is better. If a company has not understood how to exploit data, it may soon lose competitiveness and performance. It is therefore essential to put in place a data-driven culture centred around your teams to , federate them under a common objective: Achieve operational excellence through data. But in practice why concentrate on a data culture? How to implement it? How to support team members in this transformation?
The data culture : More innovation, agility and flexibility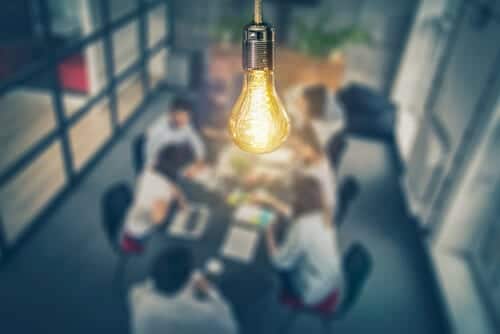 Data is a goldmine for companies. Up till now data was mainly stored in Excel files or difficult-to-access databases. This restricted the use of data available within the company, with the risk of missing out on important opportunities. Your Information Systems Department tackled this problem head on by implementing solutions which allow you to exploit your data better. However these developments are often complex and only accessible to database experts, and do not necessarily allow business areas to exploit data as they would like.

Business areas are now much more skilled and their requirements have changed. They expect information systems departments to provide more tools to help them with their tasks. If these solutions are not forthcoming, business areas will themselves look for the solutions that they need. And Information Systems Departments cannot fulfil all requests made of them: They must prioritise and sometimes implementation times can be very long. It is therefore necessary to implement more agile, flexible structures which can respond to requirements in the field. This is often referred to as design thinking: Working in workshops or small sessions in close contact between IT departments and the rest of the company. This approach allows for communication of and centring on the 'true' problems encountered by users. It favours innovation and collective intelligence, two concepts which companies can no longer exclude.
Break down the communication barriers between business areas to be more effective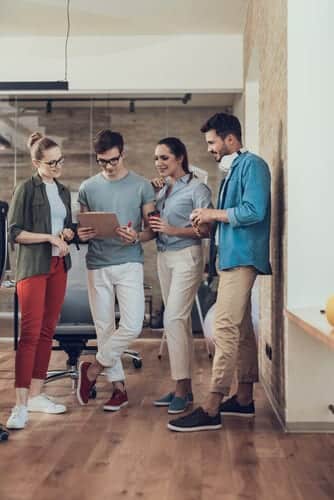 IT departments and business areas must work together more and differently to better exploit data. Only the latter are in a position to say whether data is correct and useful or not. It is therefore essential for them to have access to it. But this is not all, implementing a data-driven culture implies breaking down the boundaries between functions within the company. Business areas must be able to communicate with one another and share their data.
For this to be possible and to guarantee the reliability of data, working methods for all teams must be clear and shared. The best approach is to build appropriate solutions through project teams which include business area representatives who express their requirements and problems.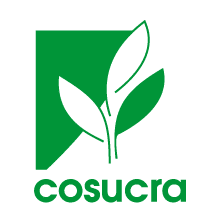 An example is at Cosucra, a Belgian SME and food producer: 'We placed screens in strategic areas where business areas would not normally have the opportunity to exchange, for example in the reception area. Thanks to various indicators and information displayed, administrative personnel can monitor factory-orientated information and operators can monitor production in real time. Not only is their work valued but they can be more reactive', says Hélène Lenfant, internal communications manager.
Implement change management
These challenges require significant investments from companies:Use people with data skills to model business processes, provide agile and flexible digital solutions to collect, store, use and communicate data : top management must be involved and committed, possibly more than team members. Unless driven by top management, teams will not make the effort to use the data available.
And it is important to accompany employees in this approach. They must not use data without understanding the objective. They should be made aware of the importance of quality data, shown how to use it correctly and how to communicate using concrete examples, while giving meaning to their missions. Training is therefore very important as well as communication around data during team briefings or meetings. Visual management screens are therefore ideal to drive the implementation of a data-driven culture and promote the transparency of data within the company.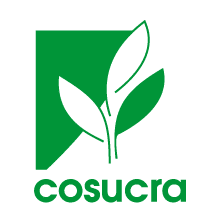 Getting the project going was not just plain sailing for Cosucra: 'At first, teams were a little sceptical about the benefits of internal communication in general. Starting from nothing, we were able to implement several things, including visual management screens which we would be hard-pressed to do without today. We held training sessions to learn how to use digital tools, we accompanied them to ensure the take-up of the various tools provided. Communication today is much more transparent, operators can monitor company activity, are able to manage their own activities, thanks to colour codes used (if we are running late they will do everything to make up time …) and communication and exchanges between business areas has been improved' Hélène Lenfant, internal communications manager.
It should be clear that to reap the benefits of a data-driven culture, it is necessary to analyse the data, experiment, even fail in certain areas, to work with partners who understand these problems and who can provide the technological solutions for this transition. Would you like to know more? Do not hesitate to contact us.