Testimonial from SABCA (Belgian Aeronautical Construction Company)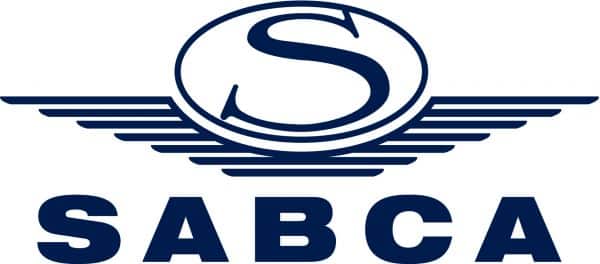 The aeronautics sector is changing, pushing its players to evolve and rethink their industrial tool. In line with its strategy to become more robust, profitable and competitive, SABCA launched a complete transformation of its organization 2 years ago. After working to stabilize its processes, the century-old company now wants to take advantage of digitalization to manage them effectively. In this article, we will see the path that this global tier 1 supplier took to successfully digitize its performance management.

Respond to a rapidly changing environment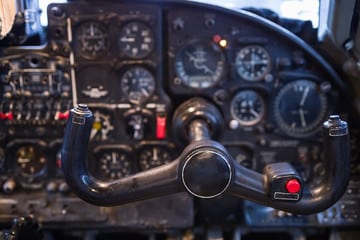 Manufacturing processes in aeronautics are changing much faster today than a few years ago. Anthony Bonneval, continuous improvement manager at SABCA, confirms this: "it was usual for us to work on programs and products that did not evolve for many years. Today they change frequently, so do our production and design methods. We must be responsive and agile in order to be able to meet the new requirements of our customers, while maintaining our competitiveness".

In addition, new issues are emerging. In civil aviation, controlling the ecological impact plays a major role. In space, the arrival of new players offering smaller or reusable launchers is putting pressure on costs. "We are constantly looking for solutions to reduce aircraft emissions and extend their range. For space, the reduction in development times forces us to explore new technologies such as 3D printing. In fact, developments are more frequent and faster," adds Anthony Bonneval.
Finally, customers are passing on more and more pressure by increasing their level of requirements, in terms of quality and deadlines. "We are seeing more challenges from our customers, and this is not limited to civil aviation, but extends to military and space as well. We must therefore anchor in each of our employees a true culture of Continuous Improvement." says David Vermoesen, Digitalization project manager. These are all factors that lead companies to seek management solutions that increase agility.
Initiate culture change with Lean Management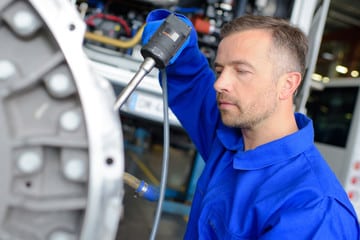 The switch to a culture of Lean Management, a method borrowed from the automotive industry, aims to make teams accountable for their level of performance. They must be able to target relevant topics and lead actions to improve customer satisfaction. It is even more strategic for aeronautics, because these same customers are used to auditing and regularly visiting the production sites of their suppliers. It is therefore essential to prove to them that actions have been initiated to meet their requirements and that they are effective.

In 2019, Sabca focused its efforts on the deployment of visual management: providing clear and precise information that each team can translate into action. The Continuous Improvement specialists then focused on the development of a standard with the guiding line of providing readable and relevant information, easily translatable into actions. In the field, this is materialized by the deployment of "SQCDP" panels for Safety, Quality, Costs, Deadlines, and People, the five pillars of performance analyzed daily. This gave the production teams visibility on customer satisfaction. A major change in culture then took place thanks to the empowerment of employees who are committed to this process of constant progress.
But the paper version of this SQPDP has limits: tedious updating, reduced flexibility, impossible data exploration, complex management of actions, limited top-down / buttom-up exchanges. So many reasons that pushed SABCA to use its feedback to imagine its visual management 2.0.
Sustaining the approach thanks to digital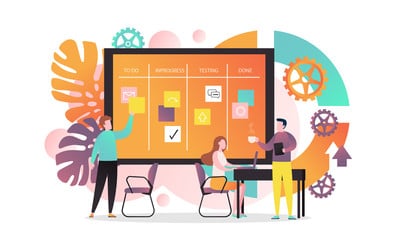 After considering different approaches, SABCA decided to digitize its SQCDP panels. "The whole point of these digital panels is to have reliable and up-to-date information to be able to react quickly in the event of a performance gap. The digitization process was greatly accelerated by the experience we had acquired with the paper version: we knew what indicators we needed and how to obtain the data to build them; whether they come from our ERP or any other source of information.

But during the prototyping phase, we became aware of the power of the digital tool and we went further in the process. This gave us a new perspective: to simply collect new information on which the tool generates statistics. We can now visualize other categories of deviations, much further upstream, and switch from a reactive approach to a preventive approach." details Anthony Bonneval.
David Vermoesen continues on the importance of the second aspect of visual management: "The visual is only interesting if it induces action. We have worked a lot on the management of actions to insert the escalation of blocking points and the descent of decision. Communication between hierarchical levels is a crucial point. Where the SQCDP had caused a change in culture, digital will act as a reinforcement mechanism. Many frustrations arose from the slowness in seeing the actions materialize and the risk of demotivation is even greater than in the absence of any measure. You can't show indicators, no matter how accurate, without supporting problem solving. In this sense, the SQCDP digital framework fits perfectly with SABCA's three fundamental values: teamwork, reliability and innovation.
Despite all the relevance and power of digital, the only measure of success will be its adoption by teams in the field. Today, SABCA therefore pays particular attention to supporting change: communication, training and the involvement of its employees aim to make this deployment a lasting success within this major modernization project. "Innovation must be at the service of Performance", concluded David Vermoesen.