Human resources or internal communications managers are often viewed as 'Ms Happy.' Your role within the company is to improve working conditions for your team. Your best 'weapon' to bring people together is to share information. You thought of deploying a visual management solution to promote transparency. But how to convince management? What ROI to suggest? We provide you with a number of answers.
Visual management in HR: For better internal communication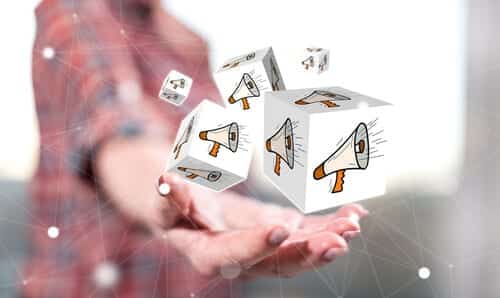 Transmitting information internally is one of the major challenges of your job: Providing information about new arrivals, new customers, new rules … The communication channels within your company are not always optimal. Intranet systems are not consulted regularly, you cannot flood staff with emails or even less to communicate everything by telephone. And, a study on active learning revealed that after two weeks, people only retain between 10% and 20% of text or oral communication compared with 50% retention of visual information.

Visual management therefore allows information to be communicated efficiently. Everyone has the same level of information at all times. Thanks to screens placed in strategic locations in your premises (in open spaces, in rest or reception areas), everyone gets the same level of information and news in real time no matter their role or function within the company. An end to criticisms such as 'but no one told us'.
Visual management in HR: Benefits beyond communication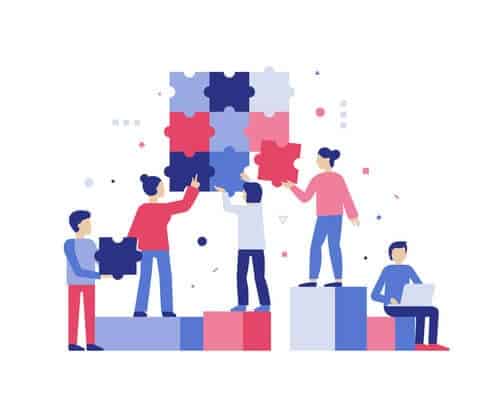 Even if the theory is clear about the advantages of visual communication, in practice the benefits of visual management go way beyond the communication and retentionof information. Of course internal communication is improved. Team members appreciate the transparency and equality of access to information. But that is not all!

Take for example the company Itelios, specialist in online commerce. The company decided to deploy screens internally in various establishments to improve communication of corporate information. After using it for several months, it has demonstrated its benefits: More transparent internal communication in various company locations, reinforcing the feeling of belonging (to a group). Implementing this tool has also reinforced the commitment of team members. Business areas make spontaneous requests to share their information, which they did not necessarily do before implementing visual management. 'It also helped us to improve human relationships between our employees. When someone changes job internally or there is a new arrival, we communicate their photo and relevant information on screen. This allows people to put a face to a name and to know about changes even if not on the same site. This is really appreciated by staff' Tells us Aude Amarrurtu, Itelios Human Resources Director at Itelios.
Even if ROI is not easy to measure for support functions, Aude Amarrurtu noticed several encouraging signs. We hear many people saying 'Ah yes, I saw it on Itelios TV' and we've noticed that they check the screens regularly. Screens have really become a part of everyday life!
In summary, digital visual management has enabled human resources to communicate important information (holidays, internal questionnaires, job role changes, ongoing and future projects …), but also information from other departments and other more informal information. At the end of the day, this contributes to company culture and encourages the participation of all staff members. And we know that the more motivated people are the more productive and loyal they are! Why should we do without it?