Digital visual management, Obeya and e-lean concept
Lean management is a system of labor organization from Japan, marked by the pursuit of performance through continuous improvement (Kaizen), waste elimination, information visibility (Obeya), and resolution of problem (Gemba).
Initialy launched by Toyota in the industry with lean manufacturing, lean philosophy extended to all economic sectors : lean office, lean IT, etc.
e-lean: lean thinking and digital visual management
The application of lean principles, including continuous improvement of the system, requires profound changes in organizations, involving the operational as well as the managers.
Our team have years of experience implementing digital visual management systems within fast paced, highly evolutive production environments and fully understand the benefits of visual management.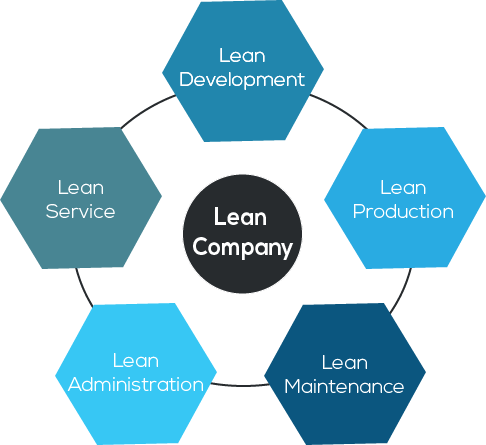 Time & cost saving
Understand your most important data and information at a glance while deleting reporting tasks. Effective digital visual management ensures the reduction of time lost searching for information or trying to understand the current condition.

Visual communication - To see is to know
Especially when done in real time. Simple, visually communicated, standardized information allows everyone to see what matters in the same way. Share positive information and highlight abnormalities. Improve collaborative management, team motivation, and information transparency.
Proactivity - React quickly before it's too late
Andon system allows instant visibility and spot problems before it is too late to act. Stay in control and monitor efficiently your activity. Improve your efficiendy and make better decisions.

Streamline process
Improve processes by encouraging transparency, simplicity and repeatability - helping to bring out non value-adding or waste elements.
Collaborative "bottom-up" project
Effective lean transformation and digital visual management comes from bottom-up implementation, so we strongly encourage the involvement of all stakeholders in the design and development of our system.
PingFlow solution : 5S digital tool
The 5S method is used to continuously improve the working conditions and working time ensuring the organization, cleanliness and safety of a work plan. 5S was developed in Japan and was identified as one of the techniques that enabled Just in Time manufacturing.
This is a management technique which has for goal the perfect control of its territory and its ressources.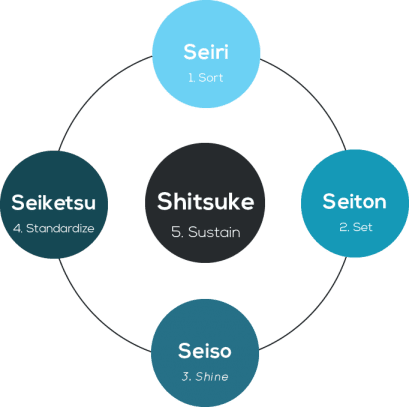 "Seiri" / "Sort" : Don't put unnecessary items at the workplace & define a red-tagged area to keep those unnecessary items
"Seiton" / "Set" : Make workflow smooth and easy
"Seiso" / "Shine" : Keep workplace safe and easy to work
"Seiketsu" / "Standardize" : Standardize the best practices in the work area
"Shitsuke" / "Sustain" : Training is goal oriented process. Its resulting feedback is necessary monthly
PingFlow offers training courses to help you better understand aspects of digital visual management. If you have any questions, do not hesitate to contact us via our form.