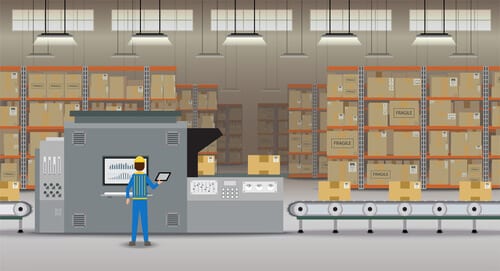 The GPS on a vehicle allow you to go from point A to point B and obtain all the information relating to your journey: steps, resources needed, delay … L'Andon advance / delay works in the same way for the production of a company. Production is planned to meet the needs of customers. For this, it is necessary to obtain a real-time vision of the activity (know where are the parts) because any advance or delay will have an impact on the flow. It is essential information to be able to react as quickly as possible and take the appropriate decisions.
Andon advance/delay: To allocate required resources
The real-time overview provided by Andon throughput and visual management allows leaders to take appropriate action due to an advance or delay. This means allocating more or fewer resources to certain workstations, changing operator working times … This allows actions which depend directly on production advances/delays to be replanned: Planning deliveries in case of delay, order the missing item in time…
Implemented at one of our customer sites in 2017, Andon has allowed this major partner in the aeronautical industry to improve component supply for assembly, thus reducing delivery delays. With 70 workstations equipped with the Andon system blockages can be easily anticipated and thus improve the quality of production lines. And displaying indicators on screens and tablets within the workshop communicates the current situation clearly to all team members.
Andon advance/delay: For better customer/supplier relationships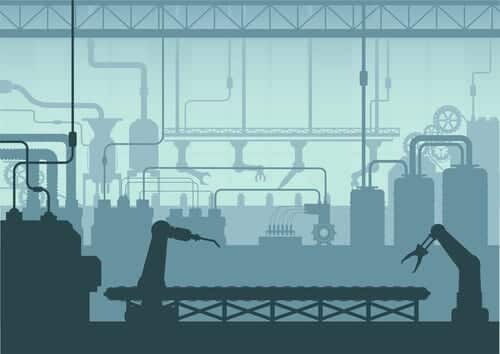 Indispensable in workshops to anticipate production delays, Andon advance/delay also allows procurement and delivery plans to be adapted. A more coordinated management of the supply chain allows companies to anticipate delays and thus forewarn customers and suppliers (which is highly appreciated by the latter).
In conjunction with other Information Systems tools such as the ERP or MES, salespeople can also be given the information to advise their customers of advances in their orders, without going through several intermediaries. This results in time savings and improvements in performance.
Andon advance/delay: For a common vision of production in real time
Thanks to visual management and alert parameters, team leaders can react at the right time: Generate procurement orders when inventory limits are triggered, monitor negative indicators, analyse the duration of Andon requests… These alerts allow teams to process requests quickly without delaying interventions.
And due to the real-time display of indicators and the history log of production activity, team leaders have at their disposal information which allows them to adjust their working procedures. They can therefore highlight best practices, define and implement action plans and coordinate their teams around visual management screens.
Andon advance/ delay is a vital tool for operators and for team leaders. Linked to the visual management system, it can also supply valuable sources of motivation such as performance indicators. Just one more reason to go ahead and implement!