Different levels
To be effective, boards (or screens) must be adapted to each level of communication and the space allocated. We can distinguish three types of boards: the flash board, the central team board and the factory and home board.
Operator
Quick daily brief of about 5 minutes with operators and leaders to report emergencies and priorities, for a global overview of activity.
Leader/Manager
At level 2, brief remains on the shopfloor with leaders in general in the morning for about ten minutes. The aim is to identify possible blockages and define the best time periods for interventions.
Site
Approximately 30 min longer brief with managers of each workshop and plant managers. This point allows to control activity and overall performance of plants.
Advantages
Incidents reporting
Report incidents directly from the panel or via smartphone (or tablet).
Access to information
Access all information you want in one place.
Overall view
Have a good overview of activity, with a focus on the last few days.
Management of action plans
Enter action plans and assign them to a team with a specified period.
Examples of wallboard
Discover some examples of wallboards made with the Pingapp Gemba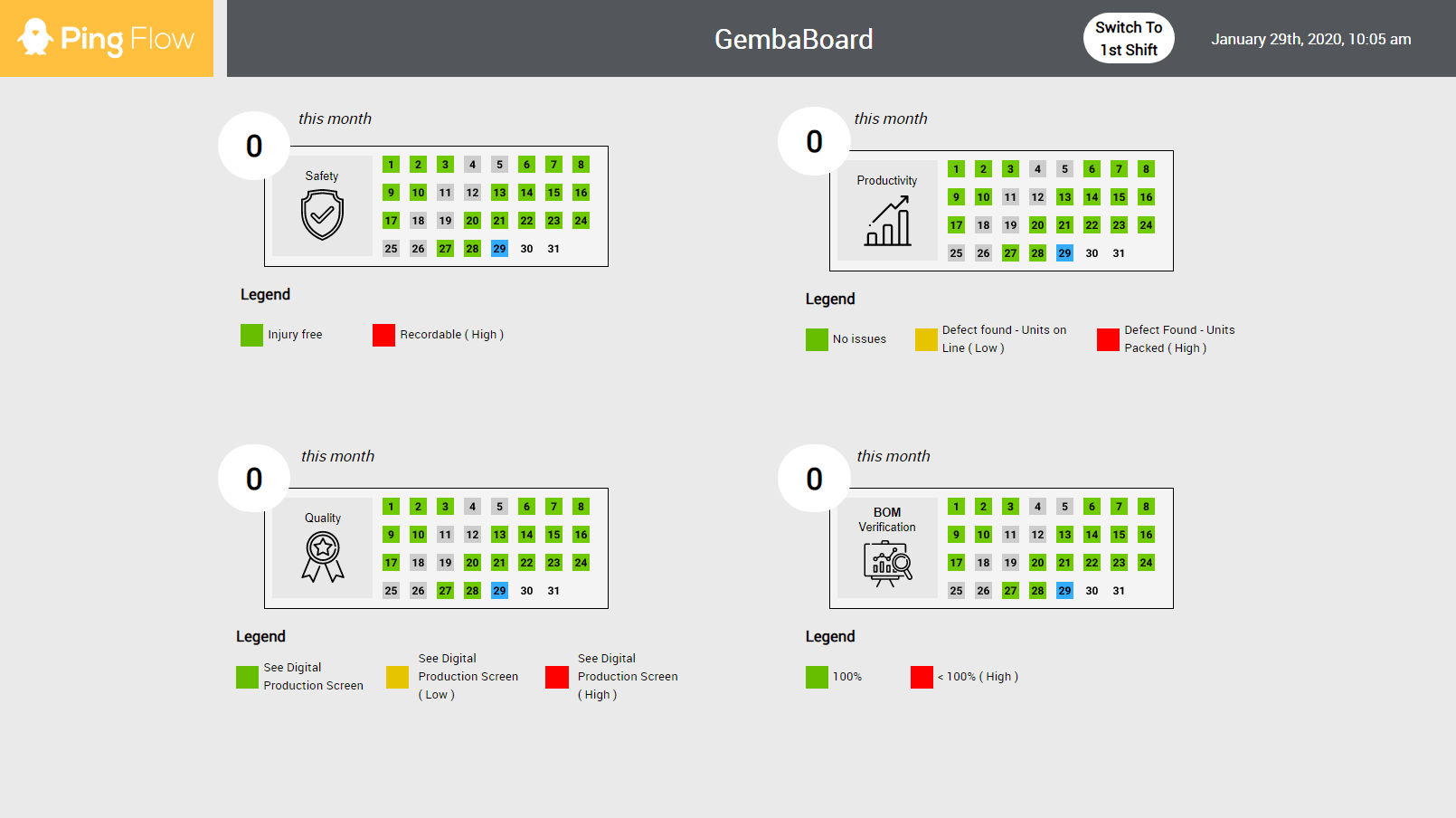 Gembaboard
The Gembaboard allows to report incidents by the operators in industry. At a glance, we can then see the number of incidents reported over the 30 day rolling.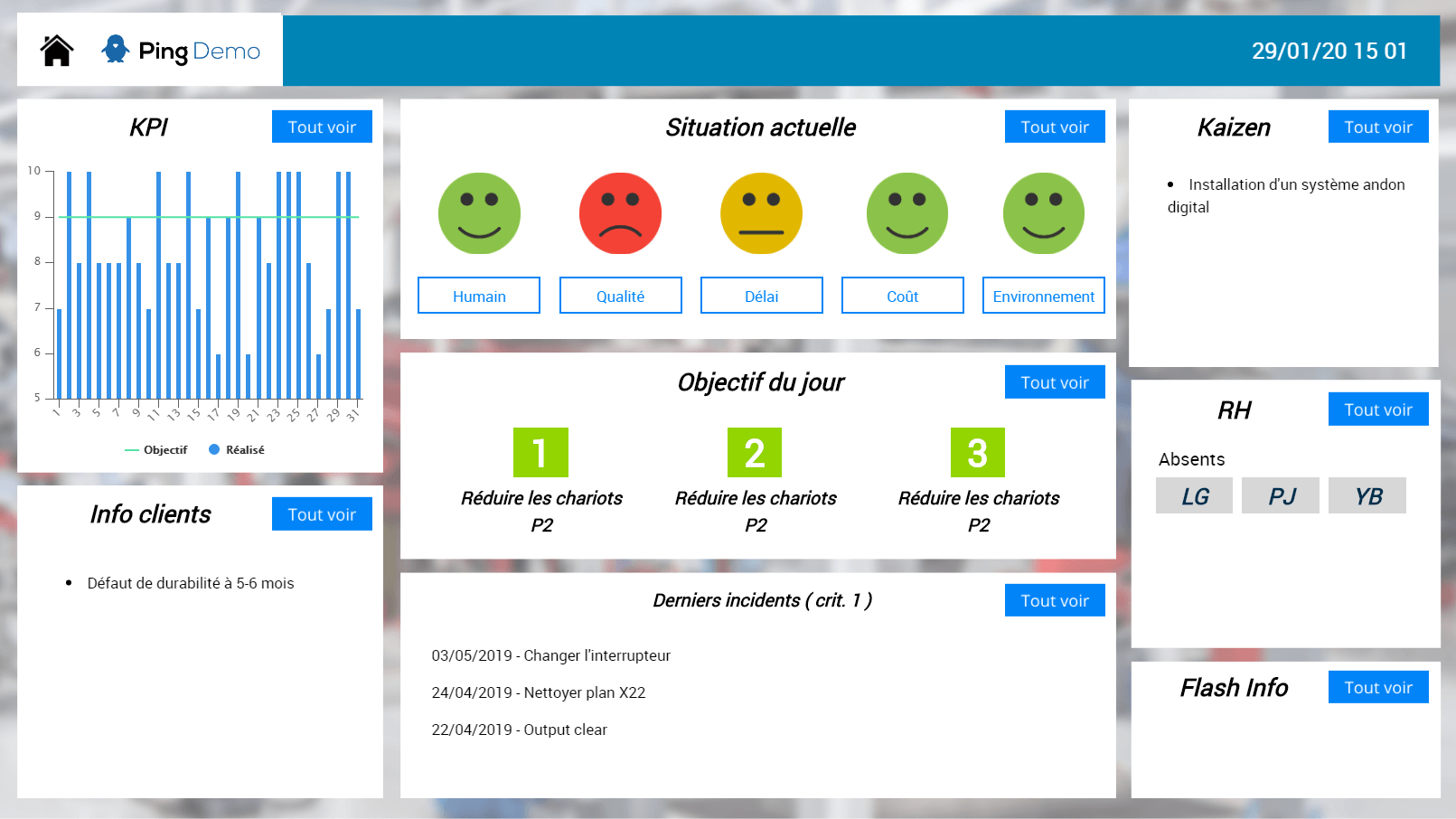 Visual management of performance
This type of wallboard allows to combine the instructions of the day, an overview of the activity (smileys) and custom graphics.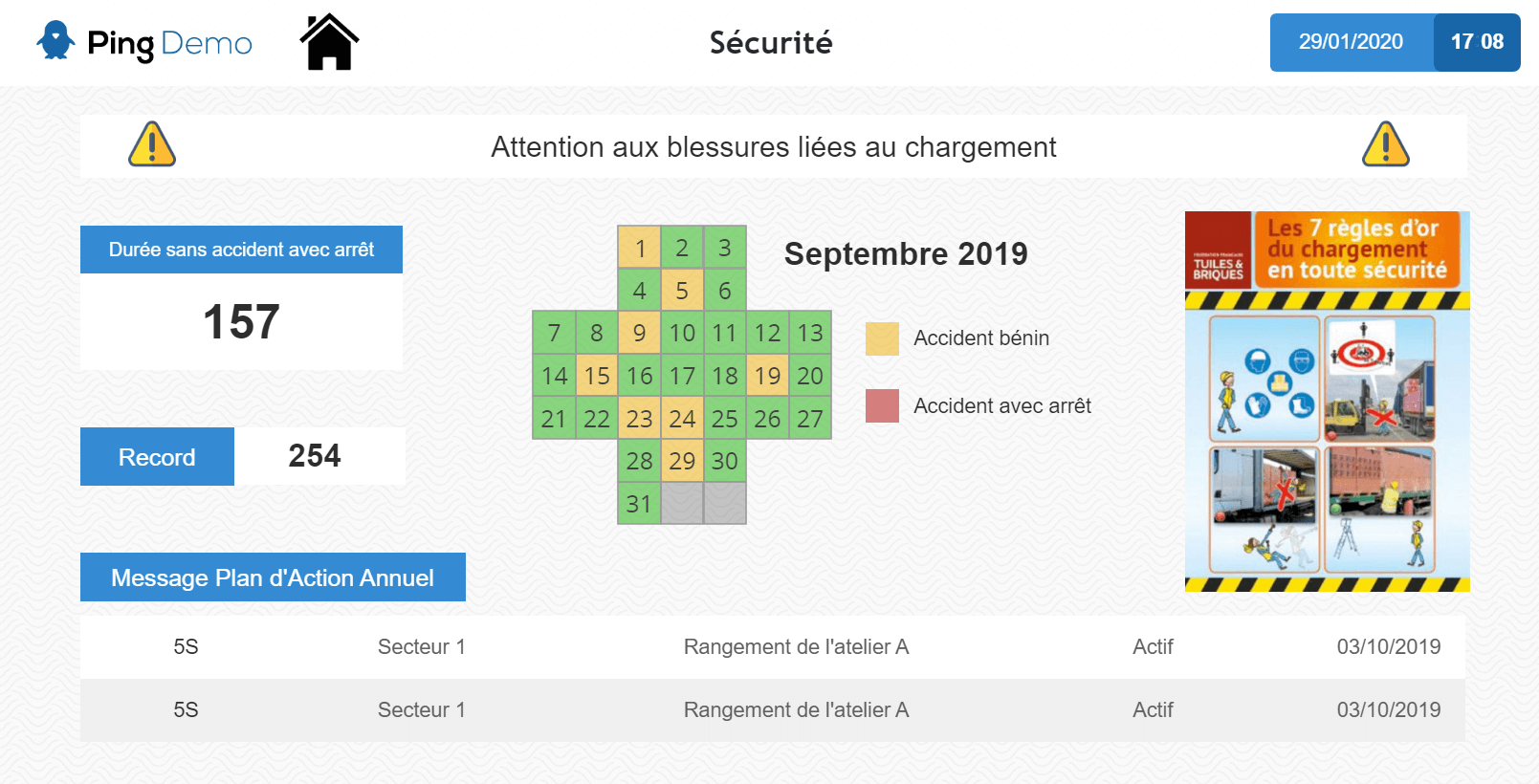 Safety information
This type of wallboard makes it easy to visualize accidents and their types, while passing important instructions.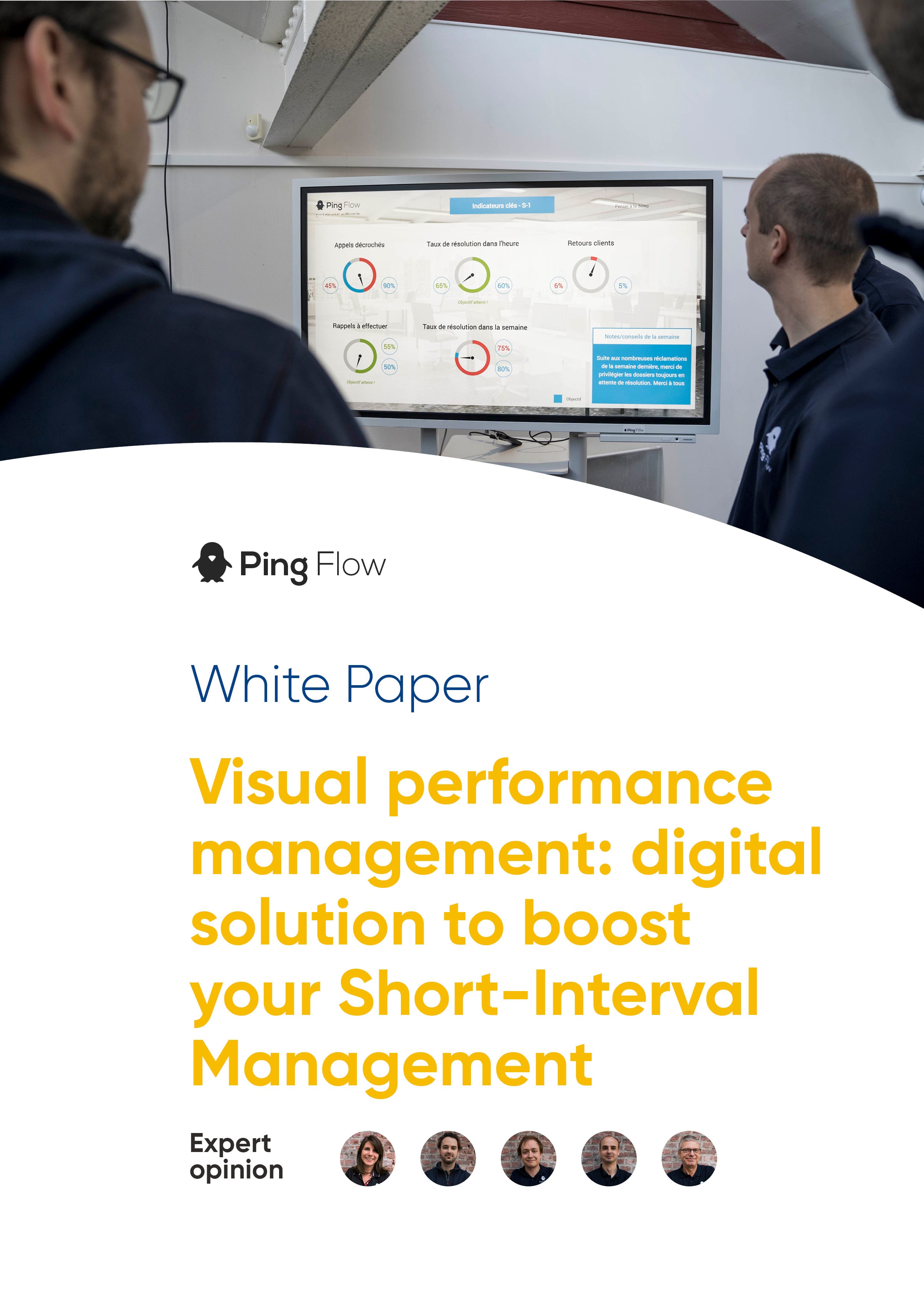 White paper
"Digital will boost your shot-interval management!". Team briefs are essential to unite your employees around the operational and strategic vision of the company. But Goodbye endless meetings where only the manager is involved. It's time for collaboration, collective intelligence and transparent information.
Contact us
Want to be supported to launch a project of this type?