Andon system
«Andon» is a Japanese word originally meaning paper lantern, and is a visual and audible manufacturing tool to reveal anomalies at a glance.
Composed of 5 steps from detection to continuous improvement, the important thing is to properly integrate incident management in the organization.

The objective is looking for continuous improvement for Operational Excellence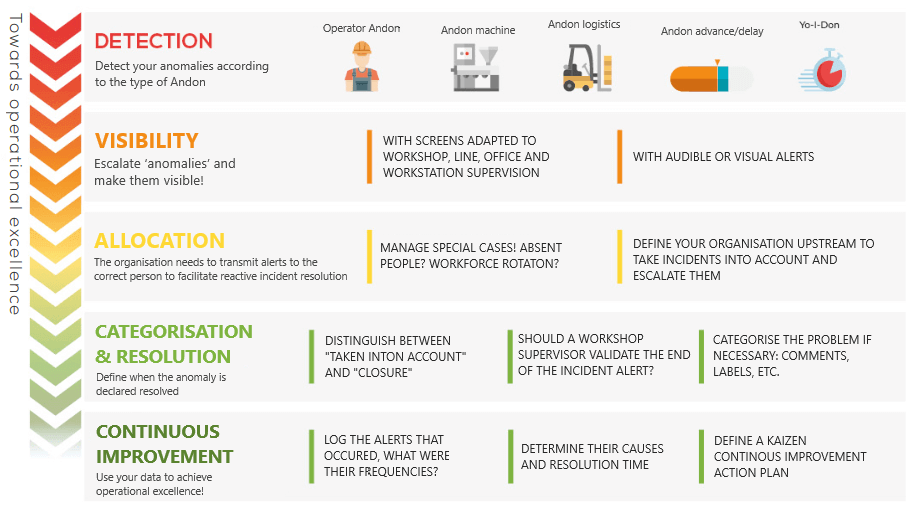 Different types of Andon
Andon systems improve reactivity and thus productivity. Coupled with a visual management solution, they also provide a history log of alerts. Team leaders can analyse alerts (frequency, duration of interventions…) and take the required decisions to improve workstations.
Andon logistics
The use of Andon was expanded little by little to include internal factory logistics: inventory requests, calling a forklift, managing assembly kits … The objective is to facilitate throughput and avoid shortages. The principles are the same as those of operator Andon: In these circumstances, the system will not alert to a fault, but request a forklift driver.
Operator Andon
Implementing an Andon system (Yo-I-Don) on assembly lines allows operators to raise incident alerts. The various alerts allow actions to be prioritized and thus
prioritize interventions.
Andon advance/delay
The real-time overview provided
by Andon throughput and visual
management allows leaders to take
appropriate action due to an advance or delay. This allows actions which depend directly
on production advances/delays to be replanned.
Andon machine
Andon incident alerts can also be triggered by the information system if it detects a throughput problem. Even if Andon alerts can be triggered automatically by machines or previously set parameters, human intervention is essential to qualify calls and intervene.
Andon display examples
Wallboards for viewing alerts and calls andon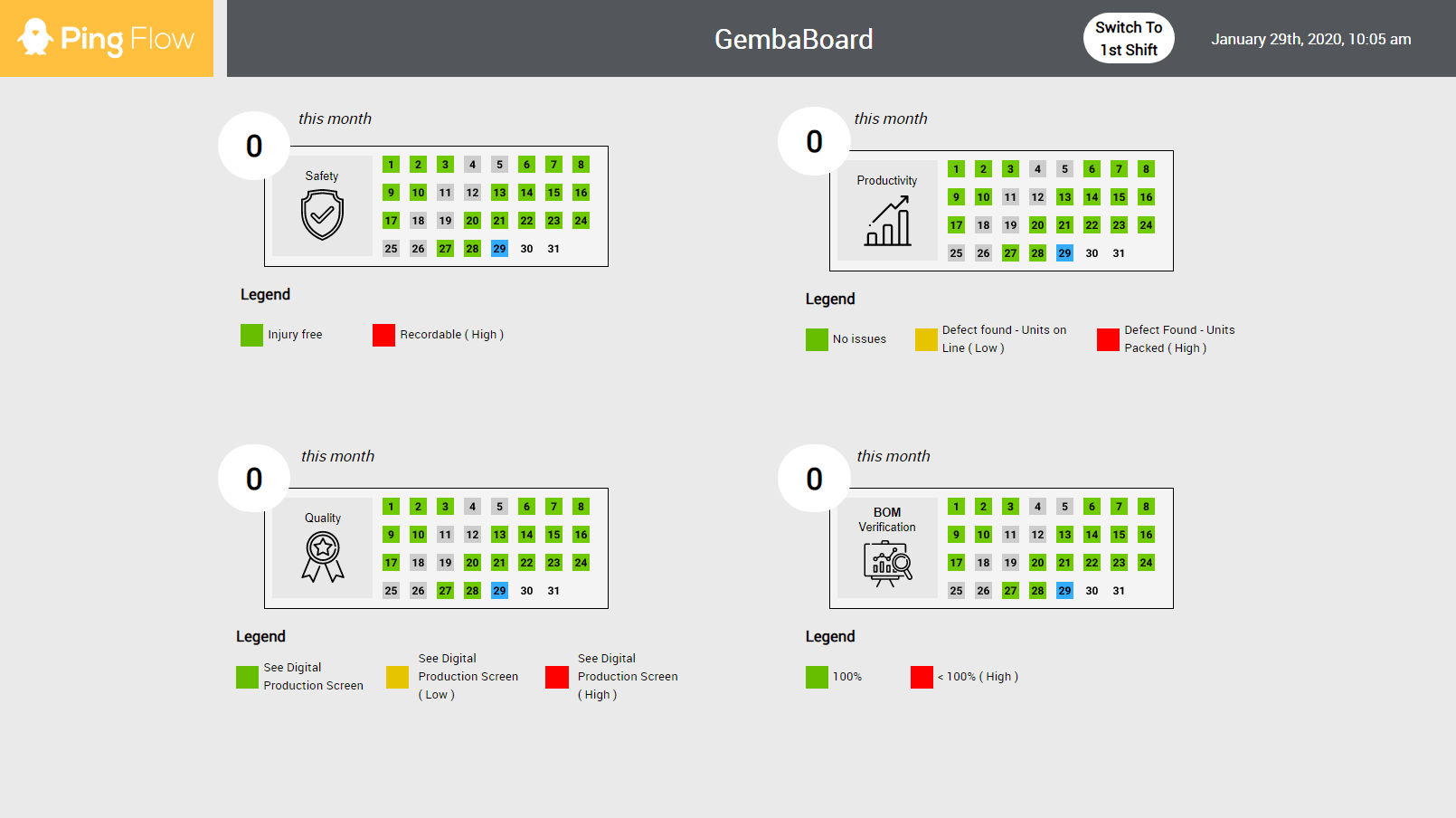 Gembaboard
The Gembaboard allows to report incidents by the operators in industry. At a glance, we can then see the number of incidents reported over the 30 day rolling.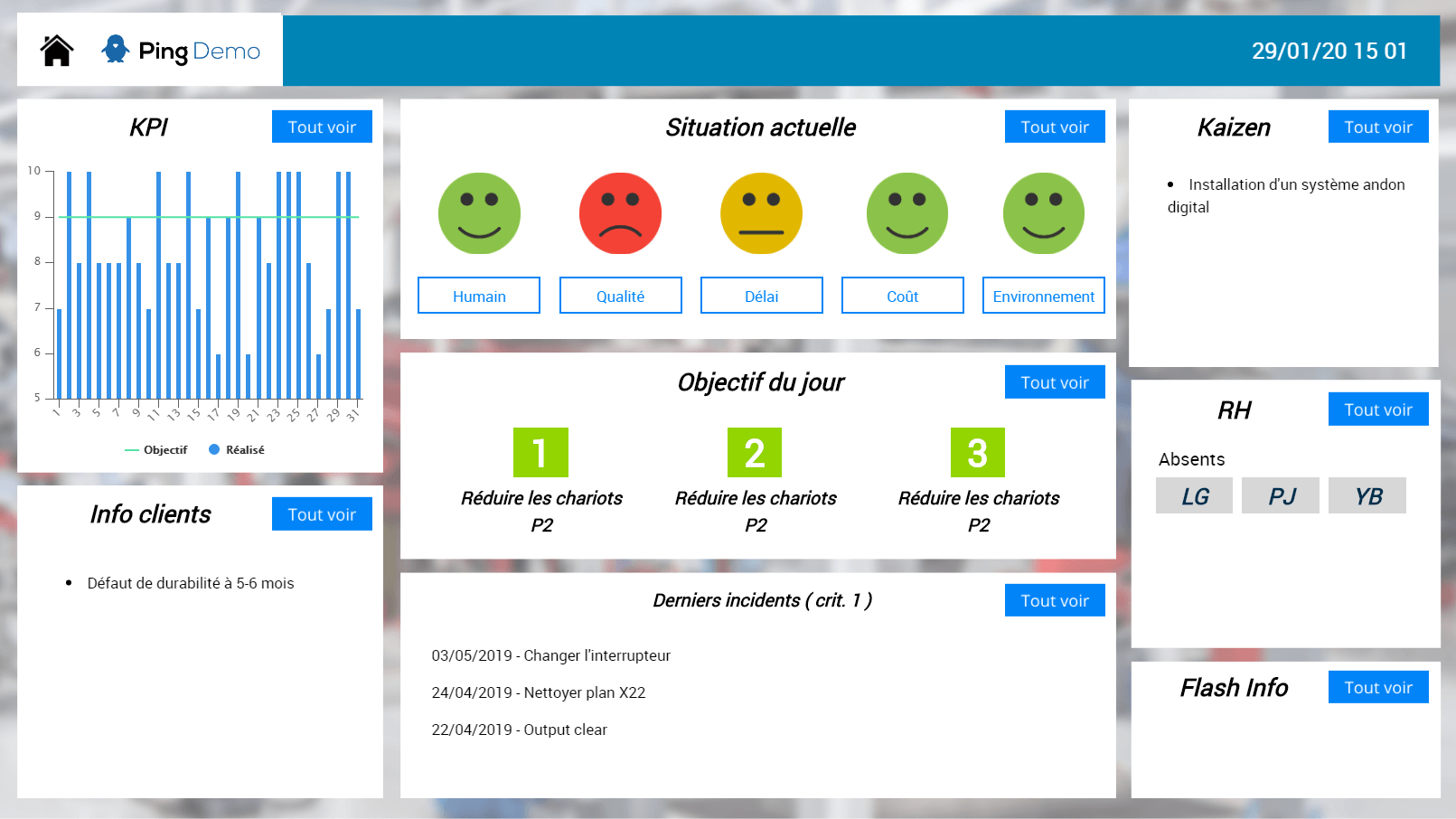 Visual management of performance
This type of wallboard allows to combine the instructions of the day, an overview of the activity (smileys) and custom graphics.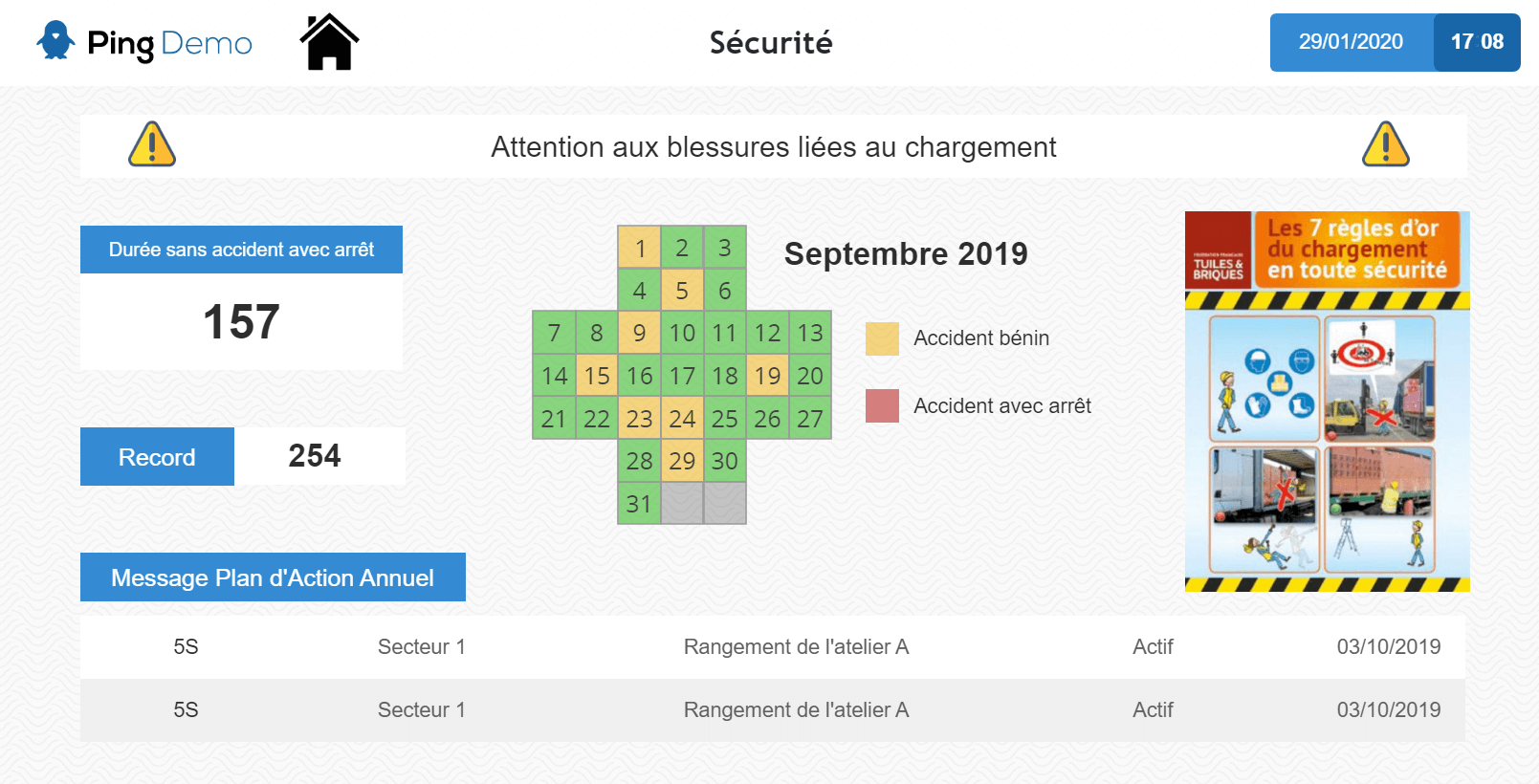 Safety information
This type of wallboard makes it easy to visualize accidents and their types, while passing important instructions.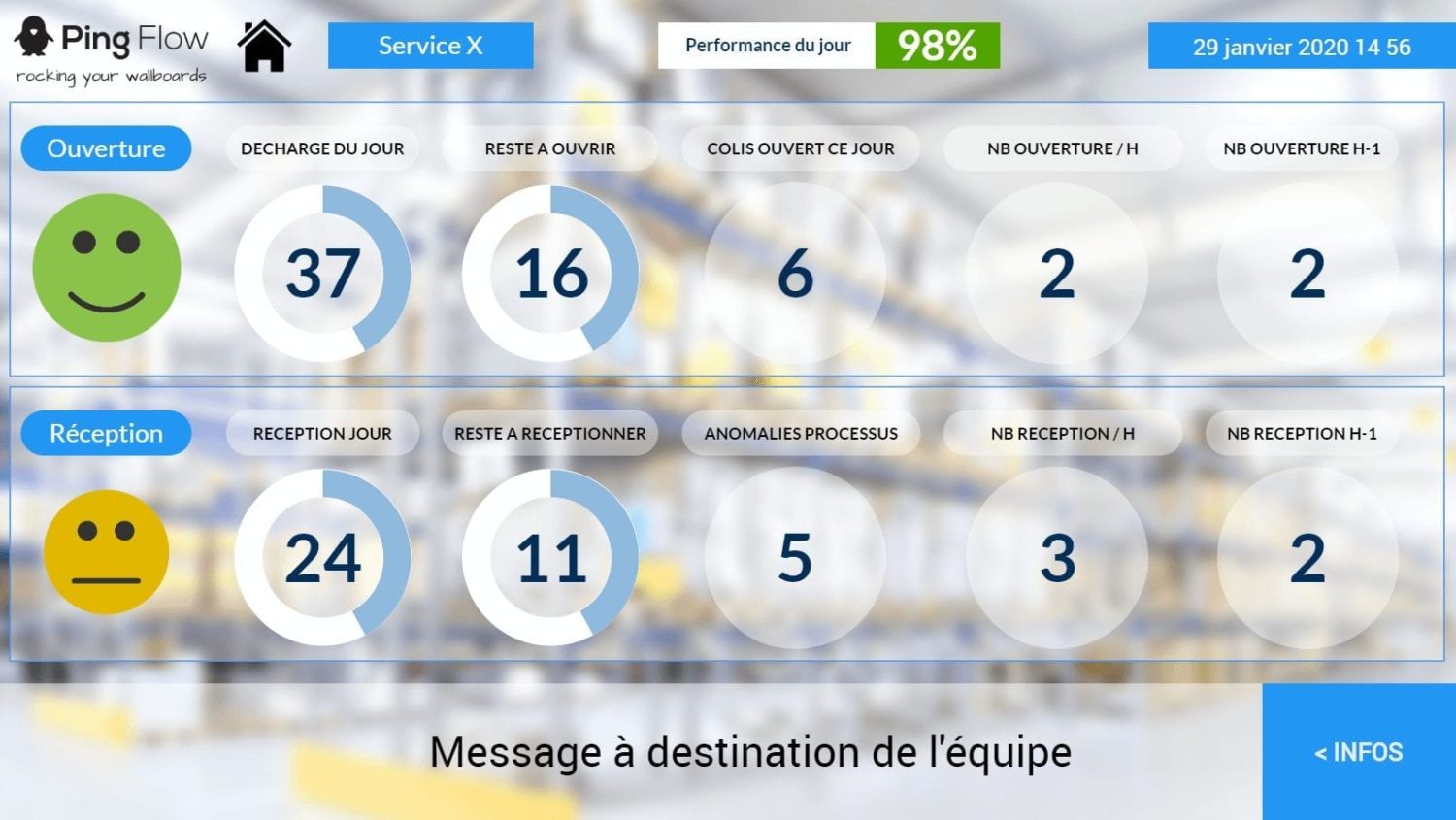 Warehouse load visibility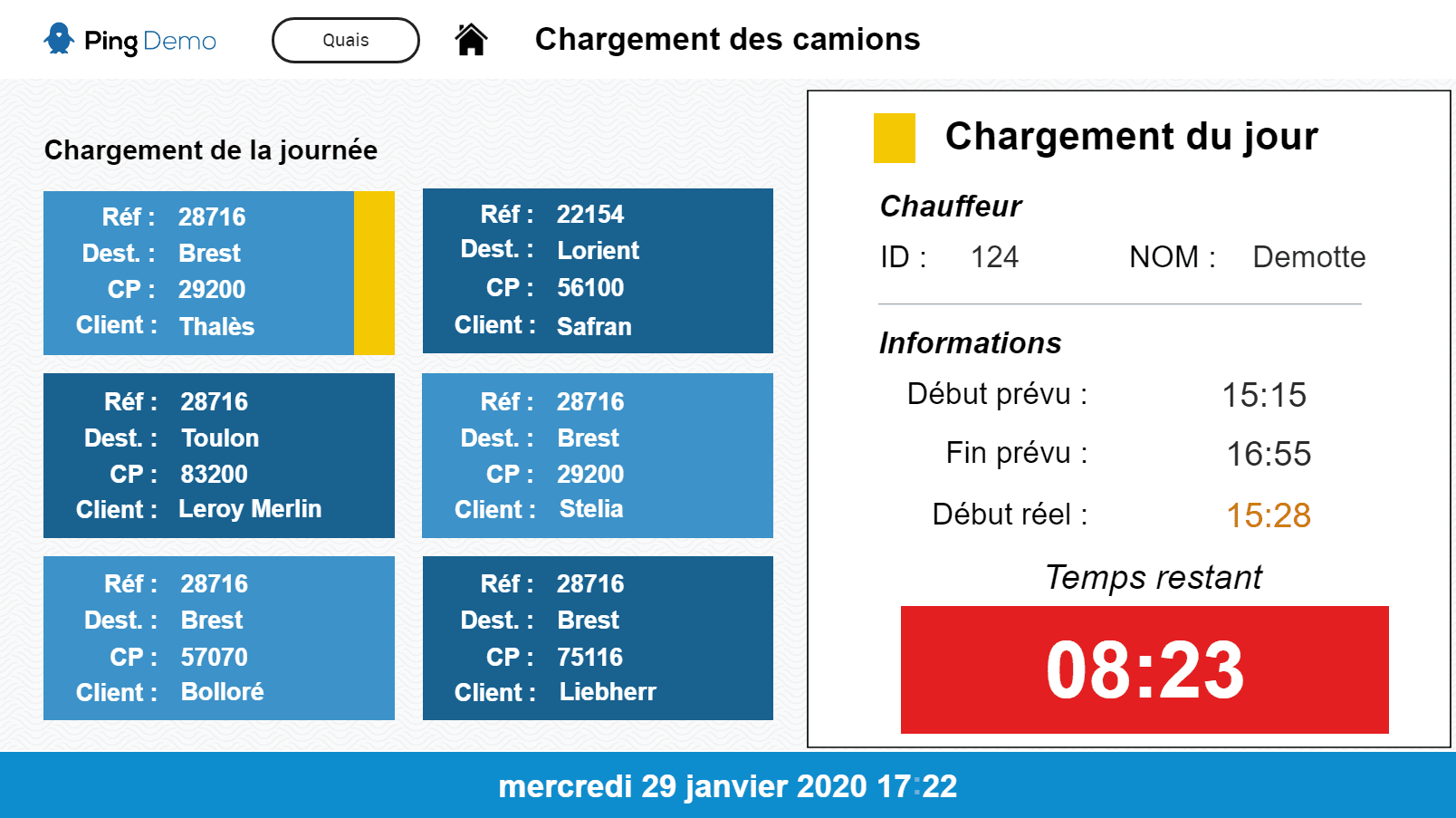 Shipping management
This wallboard optimizes the management of shipments within a warehouse.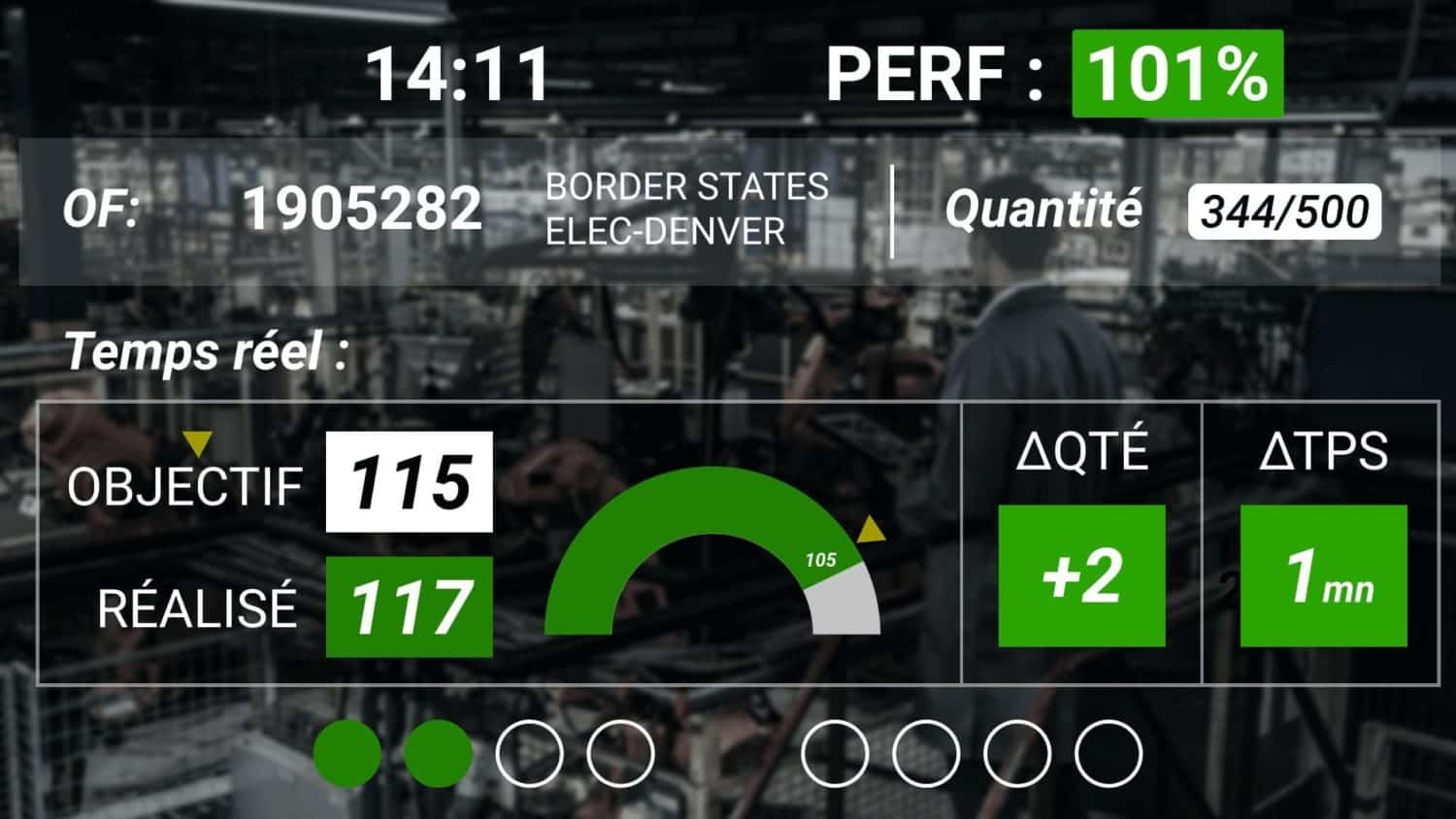 Production monitoring
This wallboard, whose data is connected to machines, allows to restore the rate and production of the operators in real time.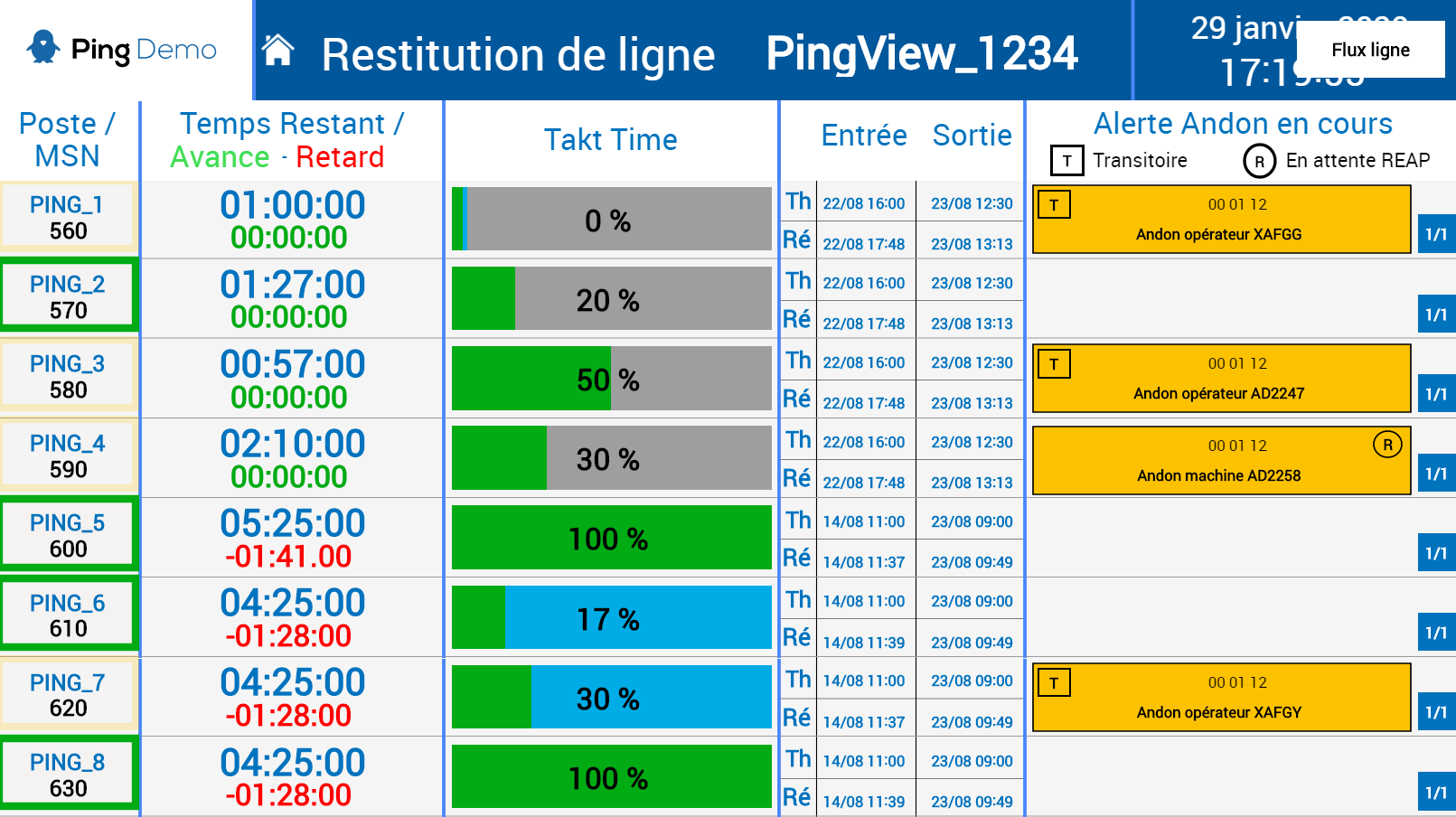 Production monitoring
This wallboard provides a synthetic view of a set of production lines.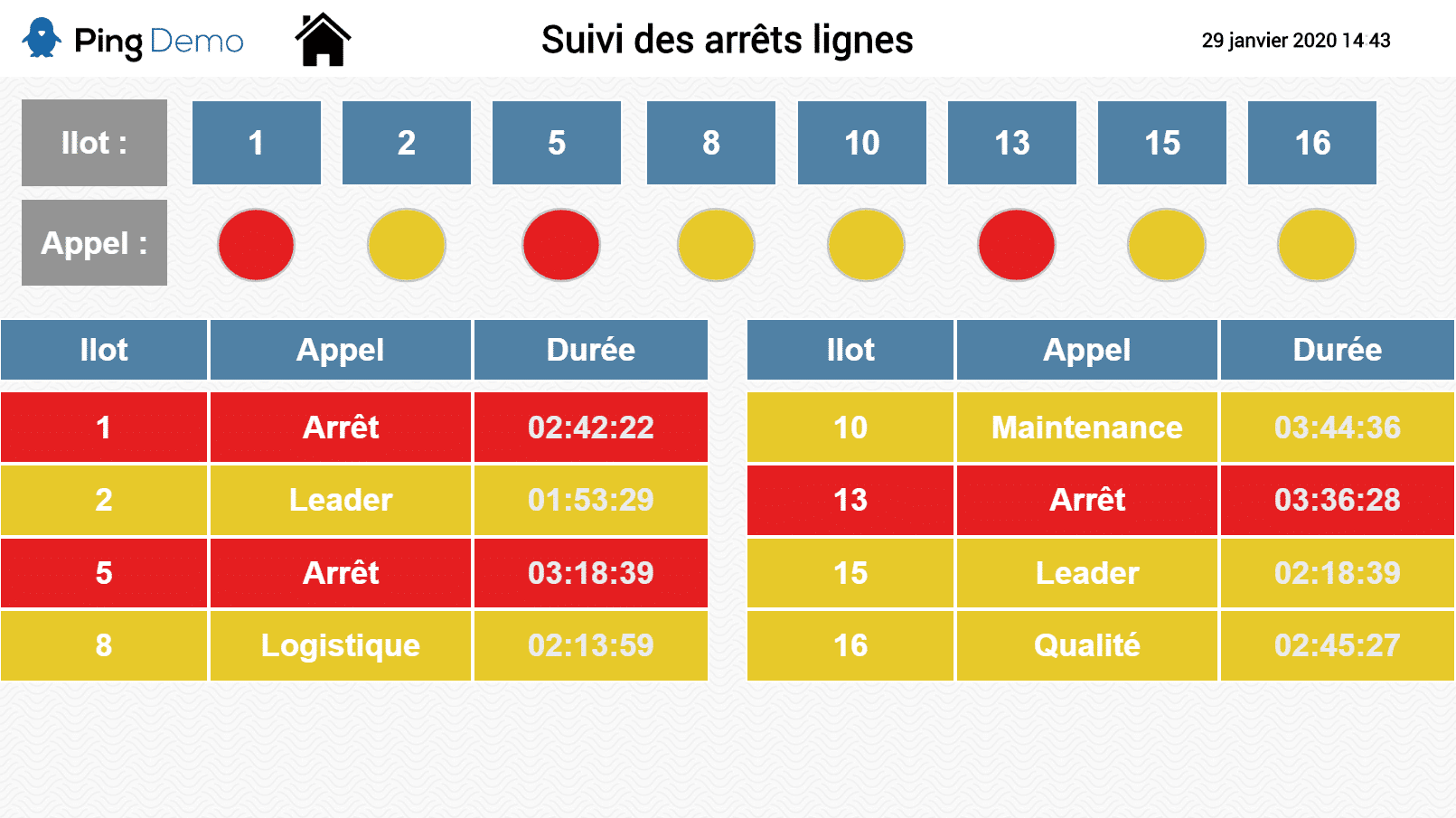 Line stoppages monitoring
This wallboard allows you to follow the line stoppages in manufacturing and know where to act first.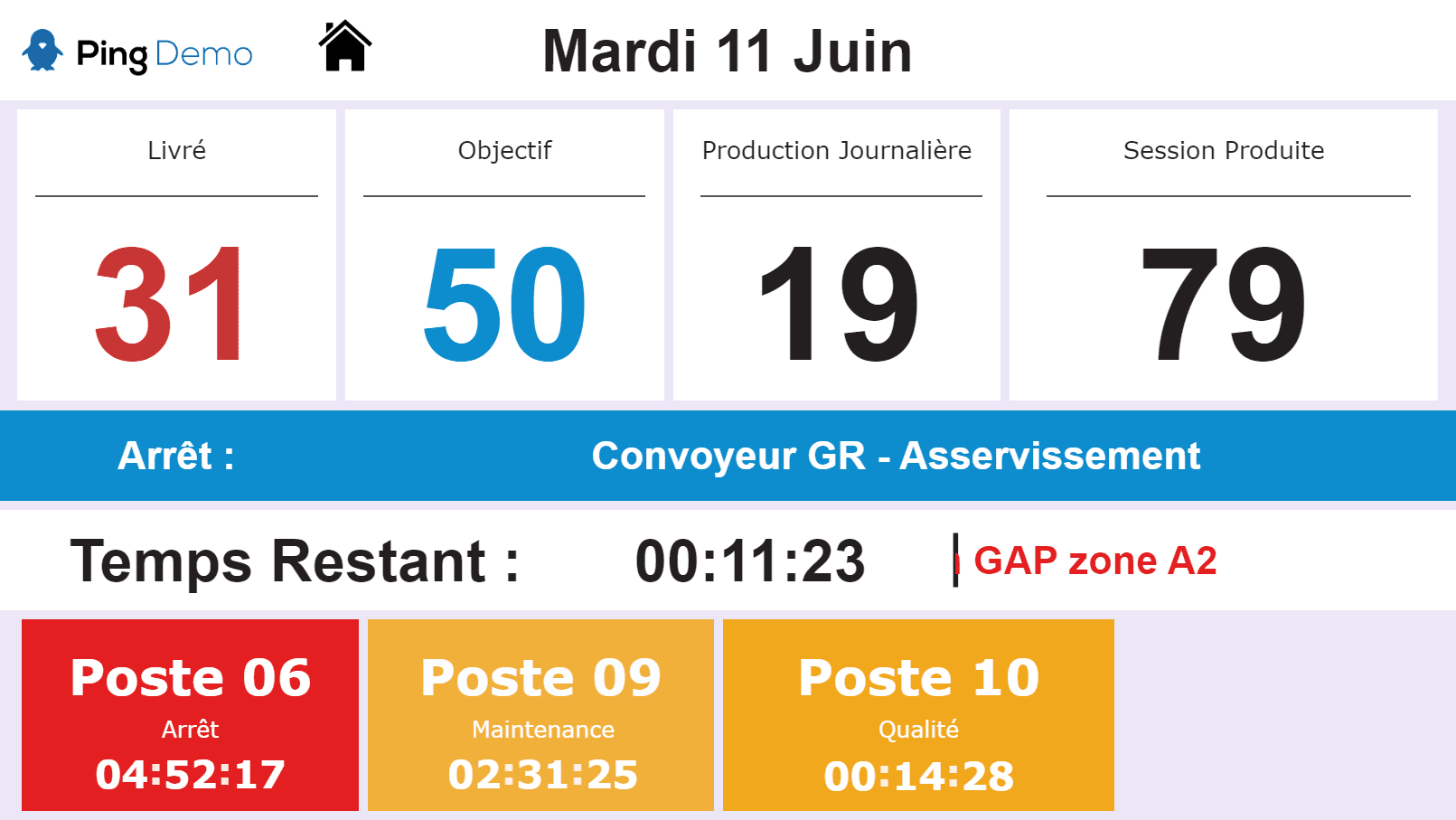 Production
This wallboard gives a view of the entire production on different stations with a notion of remaining time.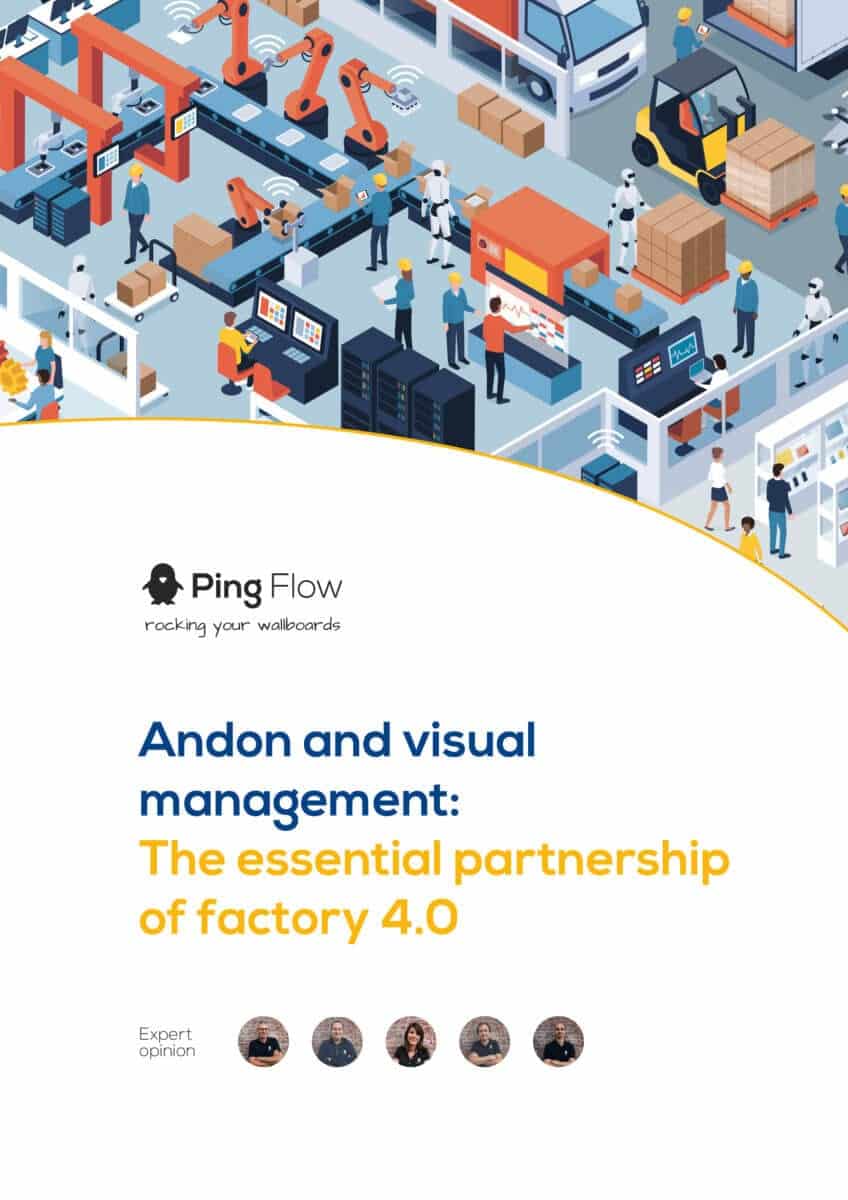 White paper
How can visual management screens coupled with Andon optimize your supply chain? How, thanks to Andon, do your operators become a source of value for your company? How to manage advances/delays and production rate thanks to visual management?
They trust us
Discover our customer cases about the factory of the future and their feedback on Andon.