An innovative model based on your use
Convinced that the value of your project rests on the attractiveness and relevance of the displayed data, our business model is available according to your needs.
 SaaS hosting
With the SaaS (Software as a Service) solution hosted on the cloud by PingFlow, you have no desktop install or maintenance in your infrastructure.
On-Premise hosting
With the "On-Premise" solution, PingFlow is installed in your infrastructure. Distant access is mandatory for remote maintenance.
Licenses business model
Based on the number of datasources on the platform. 1 datasource = 1 query that can be used on multiple dashboards
From 3.000€/year for 50 datasources
Pack: x50, x100, x200
Based on the number of presentation creation (=dashboard). A dashboard can be composed of many slides
From 500€/dashboard - Min qty of 10
Discount depending on volume
Based on the active number  display point (active URL) which are diffusing on any type of devices
From 500€/dashboard - Min qty of 10
Discount depending on volume
Complementary products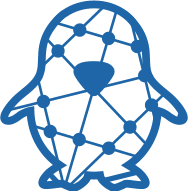 PingHub
Business applications platform with a communication bus for data flows.
The PingHub model is based on the choice of applications and concerned perimeters
(data recovery and distribution on media and IoT).
Options
PINGPAAS
Secured platform to secure transfer local data
to SaaS
PRIVATE VIRTUAL APPLIANCE
Virtual appliance specific to your organization to isolate perturbations
MEDIA STORAGE
Available option for more than 2 Go of media storage
FAQ
What is a datasource ?
A datasource refers to a type of information to receive by PingFlow. There is one datasource per SQL query or per webservice call. A datasource represents a source of information : a SQL query, a webservice call, an advanced calculation on datasource, or interactive control on widgets.
How can I be helped in the solution?
The solution is developed in a concern of ease and ergonomics for the user with help directly accessible online. A Help & Support platform is also available to give you maximum advice and tricks at all levels of the solution.
How PingFlow can access my local files ?
In SaaS, PingPaaS enables the web solution to securely access the content of your data and your IS hosted in your infrastructure. On-premise, PingPaaS is not necessary since the solution is hosted directly in your infrastructure and accesses your files directly.
Can you help to build my wallboard?
The PingAcademy allows upstream support to your organization in design thinking mode to help you in the choice of indicators and training at PingView for the creation of wallboards until the integration of a more complex visual management project.Get more information in the expertise page.
Which displays can be used?
Thanks to our web solution, it is enough to have a web browser accessible on your display screen. We have forged partnerships with the big players of digital: simple and interactive Smart Signage monitor, IoT, mounting bracket, etc. You can find the product catalog on our PingStore e-store. Do not hesitate to come back to us for a quotation request.
Is it possible to become partner or distributor ?
As part of the PingAcademy, we are looking for partners to support our solutions and customers in digital transition 4.0.Come join us as partners publishers, services, and / or technical.