Lean IT digital & Visual management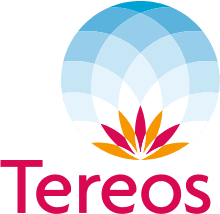 The first sugar group in France and the third largest sugar group in Brazil, Tereos turns agricultural raw materials into sugar, alcohol and starch.

Objectives
The IT department of Tereos set up the Lean IT digital and chose the PingView solution because it enables them to communicate information permanently within their team while remaining in a collaborative approach.
They want to restore dynamism and involvement within ISD. The company has 40 employees and it is sometimes difficult to have the same level of information at the level of employees.

Challenges
They wanted to involve all their teams and create cohesion. Even if it already exists, they wanted to strengthen it to avoid people working on their own. The Lean IT digital enabled them to continue to display their KPIs regularly but more dynamically.

Solutions
The Delivery Management team works on Visual Management (white board) by performing every morning a ritual taking up the KPIs, the actions to be carried out on the day, the week... as well as highlighting the blocking points.
They wanted to deploy the information of the Delivery Manager rituals through the PingView solution while remaining in line with the lean IT digital. Screens will soon be installed on each of the ISD's poles in addition to the existing one.

Results
They hope that the tool will be shared by all their collaborators and that everyone can give their opinion and participate in the evolution of the screens. The goal today is to display indicators but also the active participation of each person in the company.
Quote
" An easy, fun and dynamic way to communicate. "
Caroline Lusso, ISD assistant at Tereos Lille